Making its way across the pond with the likes of Halloween and gender reveals, the most American of institutions, the high-school prom has now become a regular event marking the end of the summer term in many British schools.
The tradition that boasts ball gowns and ill-fitting tuxedos is nothing short of a sentimental celebration for 15–18-year-olds ready to embark on their next chapter. Be it college, university or work, school proms, commonly referred to as 'leavers balls' create memories that last a lifetime, and as young people high on excitement see the last of the summer celebrations take place, parents and teachers are faced with another gruelling 12 months of planning to ensure next years occasion tops the cake.
From organising a committee to setting a budget, finding the perfect venue to booking a photographer, there's a lot that goes into putting on a showstopper of an event, and to help you, we've put together a list of our top tips so you can plan the most successful school prom for next years' students.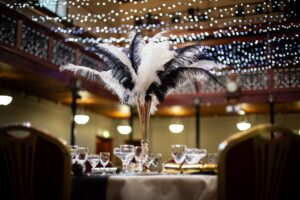 Form a committee (and sub committees!)
Daunting as it may be, planning a prom doesn't have to be overwhelming. Forming a committee is a great way to spread the workload and manage an otherwise huge list of tasks.
Start by choosing members that you know are reliable, enthusiastic, and organised and ensure that for every activity, you delegate a member who will oversee it. Have you got a keen mathematician who could keep track of budget? Perhaps one of your team have graphic design skills for posters and tickets? By playing to people's strengths, you're in for a much smoother ride.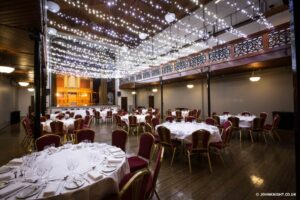 Set a budget and stick to it
When it comes to prom planning, it all comes down to numbers and whilst your ideas may look good on paper, overspending can cause for chaos. Once you've negotiated a budget, it's important to keep on top of expenses and follow a plan to ensure vendors are paid on time and stress levels remain at bay.
Remember, the success of any event doesn't depend on your budget, but how well you allocate and manage those funds.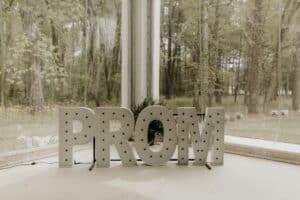 Location, location, location
Once you're clear on a figure, look for a venue that offers the wow factor. School halls are a thing of the past, and for a social savvy generation, finding the most Instagrammable spot should be a priority.
Choose a space that resonates with your pupils and offers something extraordinary – think beautiful grounds, stylish interiors, and picture worthy views for a location no one will forget, after all, the first impression really does count and will set the tone for the rest of the evening.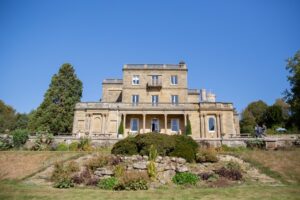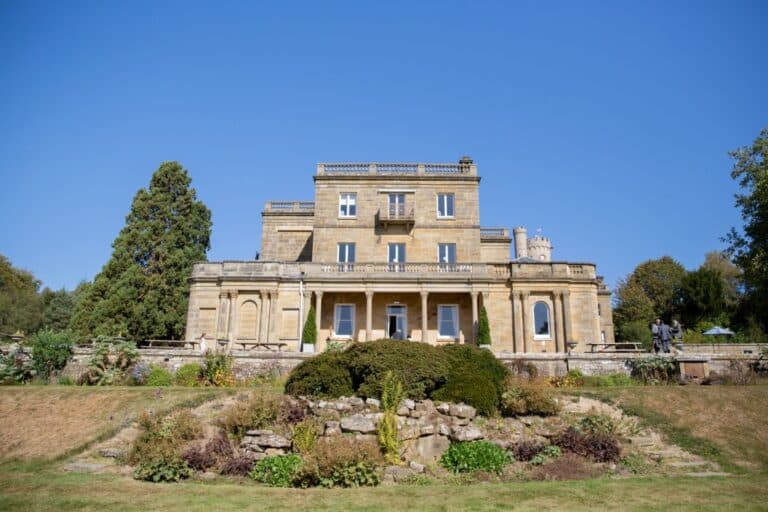 Buffet VS sit-down
When it comes to creating the perfect refreshment menu that will keep students well fuelled throughout the night, there are two popular styles prom-committees usually opt for, and to help decide, it helps to consider a few important questions.
To begin with, you'll want to establish how 'formal' you'd like the prom to be – this will help you choose between buffet style or a sit-down meal. Whilst table service is relaxing and allows students a chance to catch up with friends before a long night of dancing, buffet style tends to be a less expensive option and make catering for a range of dietary requirements a breeze.
You'll also want to consider the size of the venue, packages offered by the vendor, head count and budget which will also impact which option you go for.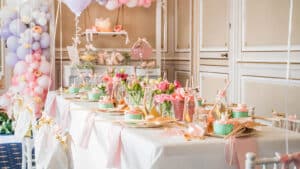 Get your groove on
Although a prom is exciting in itself, hiring a DJ or band is a must for a little added entertainment. By leaving the playlists to the professionals, your prom will be fully equipped with the latest hits and trending songs that will have your pupils singing and dancing all night long.

Choosing a theme
Having a theme for your prom – be it black tie, masquerade, or Hollywood glamour – can bring a unique energy to the night. With swags of fabric sweeping across the ceiling, spectacular hanging chandeliers and statement balloon arches, you're sure to make a lasting impression. Whichever theme you choose, encourage your pupils to dress accordingly and make sure your décor is up to scratch to ensure you create the perfect party atmosphere.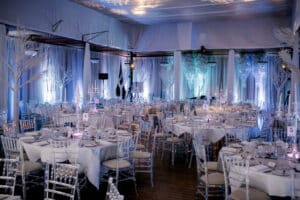 Details make the difference
Lastly, make sure you go all out with added extras. Proms are nights to be remembered and a date in the diary students will be longing for. Red carpets, professional photography, fun booths, and entertainment are sure to pack a punch, making your prom a cut above the rest.

Booking your next prom at Salomons Estate
Are you looking to host a school prom or leavers ball?
Salomons Estate in Royal Tunbridge Wells is the ideal venue where pupils can celebrate their school years and create wonderful memories that will last a lifetime.
Set in 36 acres of picturesque grounds, our Victorian mansion comes well equipped with a host of spacious function rooms that can accommodate parties of all sizes. And as all events require special attention, you'll be assigned your very own host for the evening. Plus, you can rely on our catering and banqueting staff to provide exceptional quality menus – from a drinks reception on the terrace overlooking the gardens to a superb meal in the Victorian Theatre where you can dance the night away, there's a package to suit everyone.
This, together with the unique ambience of the house and grounds, will be the perfect place to celebrate your school prom.
To enquire, please email leisuresales@salomons-estate.com