What better way to surprise your parents than with a wedding anniversary party? Creating a party to help celebrate your parents many years together is a wonderful way to show your appreciation for their love and support. 
Venue Choices for the Perfect Anniversary Celebration:
Planning your parents' wedding anniversary party and trying to keep it a surprise for them is a lot more feasible if you decide on a venue with a function room to throw the party in. Trying to keep the party a surprise can be difficult if your parents catch you setting up a marquee in their back garden for the guests!  
For a more intimate party with close friends and family, throwing the party at your home can create a lovely atmosphere. Catering yourself is also less of a problem with only a dozen or more guests. But with a longer guest list, hiring a venue to throw a larger party makes more sense logistically. 
Creative anniversary ideas for parents can be hard for you to make a reality on your own.  Booking a venue like Salomons Estate for your parents' anniversary celebrations keeps the party planning separate from the home and gains you a lot of support from dedicated and professional staff.  
Ensuring the Anniversary Surprise Remains Unveiled:
Arranging an activity for your parents to do before the party, such as a couple's spa treatment or a long walk around the local area with one of the party organisers is a clever way to distract them so you can finish of the party preparations and get ready for their arrival.  
Make sure your parents don't already have plans for their anniversary that you will be interrupting if you hold the party on the same day. Shifting the date of the party a few days won't matter and will ensure your parents get multiple days of celebration. 
Ensure your friends and family all know the party is a secret, however you need to be realistic about the possibility of a leak – even the most elaborate plans for secrecy can be undone by a careless comment. If this happens don't be too downhearted, the actual party arrangements will still be a surprise!  
Entertainment Ideas for a Lively Anniversary Party:
Booking a DJ or live band for the party is a great way to keep the energy in the room high. When booking, take into account your parents' music preferences. Music from the era of their wedding can be a nostalgic treat –so for example if they are big Beatles fans a Beatles tribute act is a lovely way to pay homage to their love of their music.  
Jazz bands are also popular for wedding anniversaries; instrumental music makes for a relaxing ambiance. If any relatives or friends have musical talents asking them to perform a recital is a lovely way to entertain your guests.  
Interactive Guest Activities for a Heartfelt Celebration
What do your parents really enjoy doing? Bringing in an activity for the guests to do together is a way to encourage everyone to participate in the fun and have a great time. For example; if your parents are golf lovers, hiring a mini golf course for your parents and their guests to try will go down a treat. Other creative anniversary ideas for parents include karaoke for music loving couples or activities like croquet or tennis. 
When it comes to more sedate activities for wedding anniversaries, choosing something classic like an afternoon tea party is a lovely way for your parents and friends to celebrate, especially if they are too frail for anything strenuous. Wine or food tasting is another wonderful way to start out the evening for more foodie couples.  
Involving guests in a game gets all your guests chatting and goes a long way towards making your parents' wedding anniversary a special one.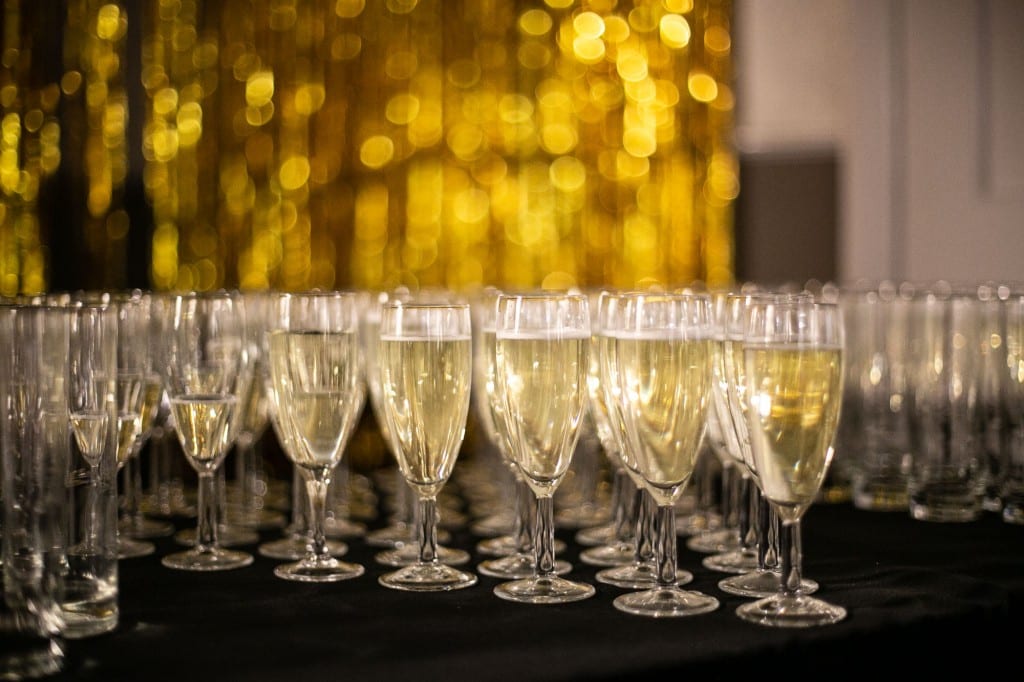 Capturing Moments: A Look Back with Photos
When you are sending out your party invitations, recruit friends and family members to bring in their favourite photos of your parents together. Whether you display the photos as a slideshow or as a table of pictures scanning the photos to create an album of memories for your parents as a gift is a great way to commemorate their anniversary.  
Gifts Representing Years of Love
The tradition of different wedding anniversary gifts is an interesting one, each material representing the relationship as it strengthens year by year. There are traditional wedding anniversary gifts from paper on the 1st anniversary all the way up to diamonds on the 60th anniversary. Selecting a gift for your parents from one of the materials listed is a time honoured traditional way to celebrate your parent's anniversary. 
– 5th wedding anniversary is wood 
– 10th wedding anniversary is tin or aluminium  
– 15th wedding anniversary is china  
– 30th wedding anniversary is pearls  
– 40th wedding anniversary is ruby  
– 50th wedding anniversary is gold 
– 60th wedding anniversary is diamond  
Crafting a Menu that Resonates with Memories
When you are choosing what to serve your guests, there is an opportunity to be really creative. Whether you are organising a three course meal or just canapes for guests, incorporating the dishes your parents love is an amazing way to inject their personalities into their wedding anniversary celebration. Did your Mum fall in love with smoked salmon when you went on a family holiday? Bring a dish of it in! Each dish is a memory so make sure each one shines.  
While at a wedding an elaborate cake for guests is expected, for an anniversary party you can be a bit more creative. Does your Dad have a burning love for tiramisu? Having a few more unorthodox party desserts like your grandma's famous cherry pie will lighten the mood. Especially if all the different desserts come with a story.  
A Little Thank You for the Guests
Creating little party bags with gifts in for guests to take home with them is a great way to end the celebration on a high note. Little selections of baked goods and chocolates are very popular choices as well as sweets in the shape of love hearts. More practical gifts include golf balls and golf tees, bottle openers and corkscrews, mini wine bottles and pens.  
Raising a Glass to Years of Love and Future Joy
Before your guests pack up to head home a toast to your parents' relationship and wishing them a blissful future is a wonderful way to end the evening on a high note.  
With beautiful Victorian architecture and a wide variety of function rooms for different events, here at Salomons estate we are dedicated to helping you plan an anniversary party that all your guests will enjoy. To book a function room with Salomons estate contact us here.