Planning a wedding can be both exciting and overwhelming. With so many details to consider, it's natural to have questions! In this blog, our experts at Salomons Estate are here to ease your wedding planning journey by answering the 10 most common questions that couples in the UK often ask.  
Whether you're searching for the perfect wedding venue in Kent or anywhere else in the UK, we've got you covered with advice from the experts… 
WHAT IS A REALISTIC BUDGET FOR A UK WEDDING? 
The average cost of a UK wedding can vary, but according to wedding planning website Hitched, the average wedding in the UK in 2022 cost £18,400.  
This is 6% up on the average cost of a wedding in 2021, which was £17,300. However, it's essential to decide what feels comfortable and realistic for you and your partner. Remember, your budget should include not only the big-ticket items but also those smaller expenses like wedding favours and stationery that tend to add up.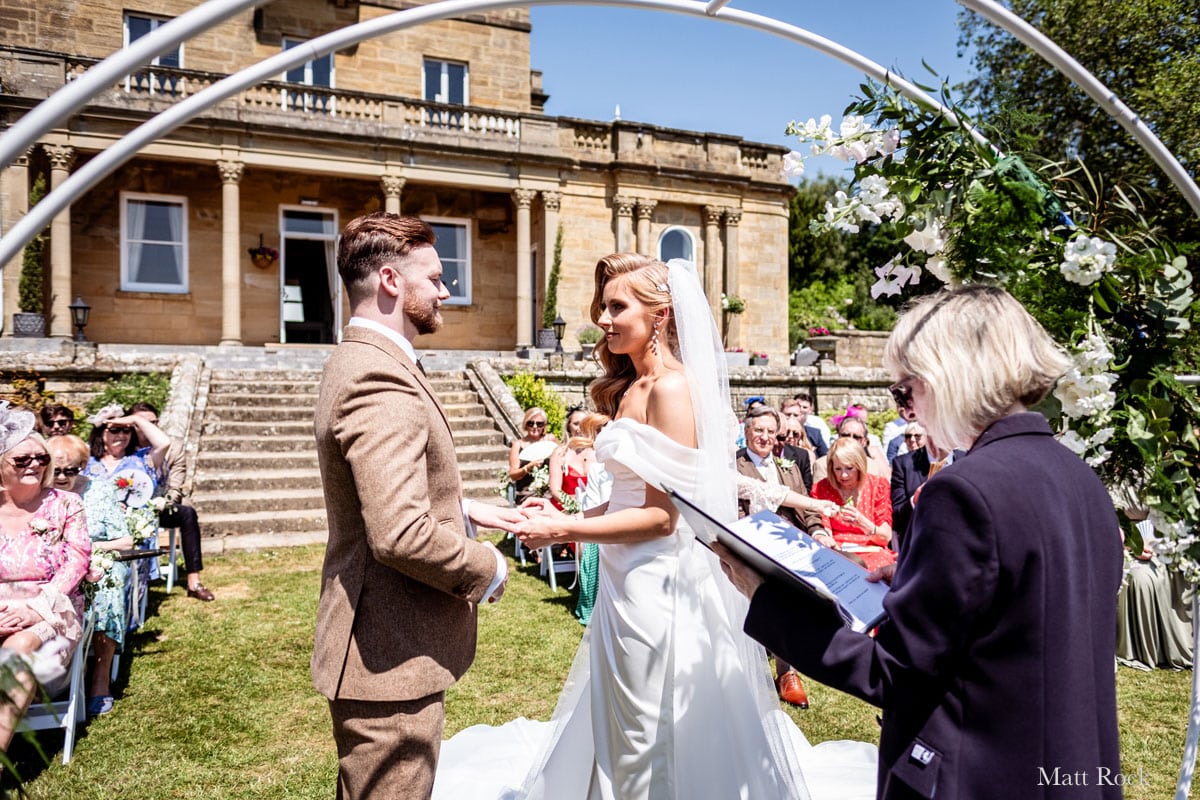 WHAT SHOULD BE INCLUDED IN A UK WEDDING BUDGET? 
Your wedding budget isn't just about the major expenses; it should also cover the often-overlooked costs like dress alterations, transportation, and décor. A well-rounded budget helps you stay in control and avoid last-minute surprises.  
Our rough estimates offer a great starting point, but you'll probably need to adjust expenses according to your preferences and priorities. 
Venue and catering: 40% 
Music, flowers, and décor: 20% 
Wedding attire: 20% 
Photography: 10% 
Favours, stationary, and the cake: 10%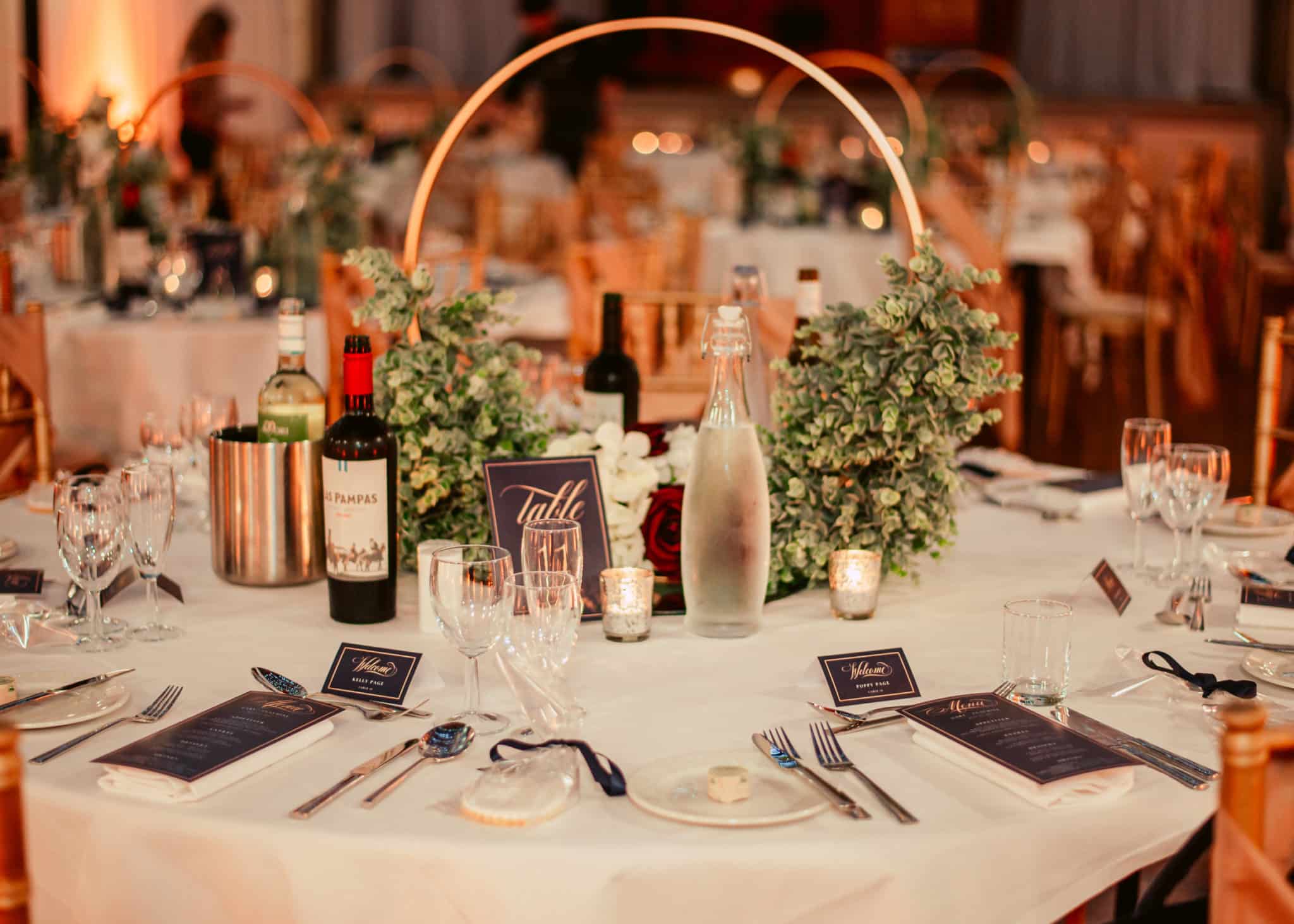 WHO PAYS FOR A UK WEDDING? 
Traditionally, the bride's family covered the wedding costs, but times have changed. Nowadays, many couples and their families share the expenses. It's essential to have an open and honest conversation with all parties involved to decide who is contributing and how much.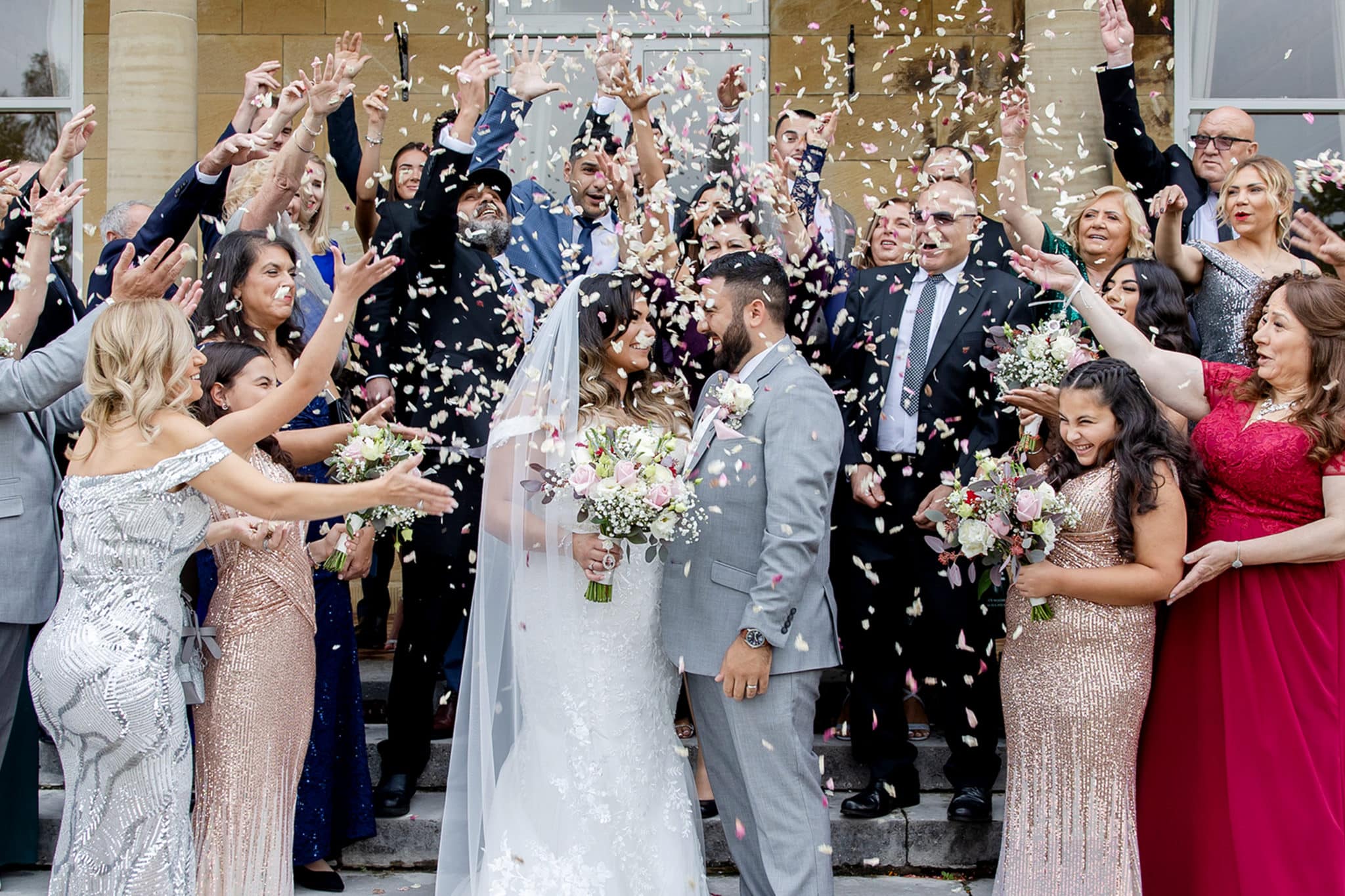 HOW DO YOU CHOOSE A WEDDING LOCATION? 
The UK offers a variety of stunning settings to tie the knot. From the rolling countryside to picturesque cities, choosing a wedding location will ultimately depend on your preferences. If you're looking for a place that is truly unique, Royal Tunbridge Wells in Kent is the perfect place to find it.  
This scenic town renowned for its Georgian and Victorian architecture is home to a variety of one-of-a-kind wedding venues, from grand manor houses to luxurious hotels. Whether you're looking for an intimate setting for your wedding or a grand venue for a large celebration, Royal Tunbridge Wells has something to suit every need and is certainly one of the best places to get married in the UK.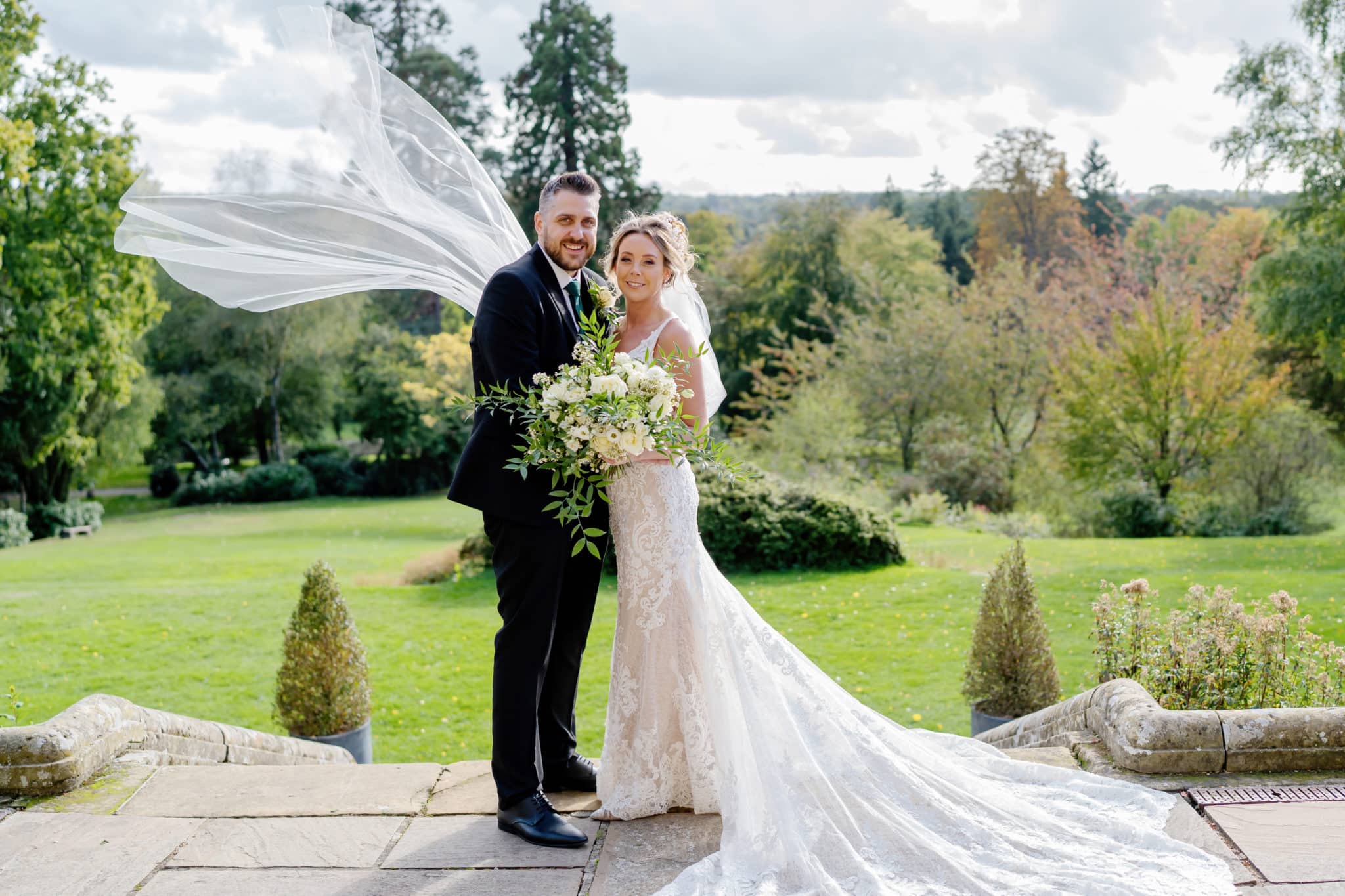 HOW DO YOU DECIDE ON THE PERFECT WEDDING VENUE? 
Finding the right wedding venue is a crucial decision. Start by defining your wedding vision – are you dreaming of a grand ballroom celebration or an intimate garden gathering? Visit potential venues more than once, ask lots of questions about their packages and imagine how your day will unfold in each space. Don't forget to consider the amenities they offer and whether they align with your needs.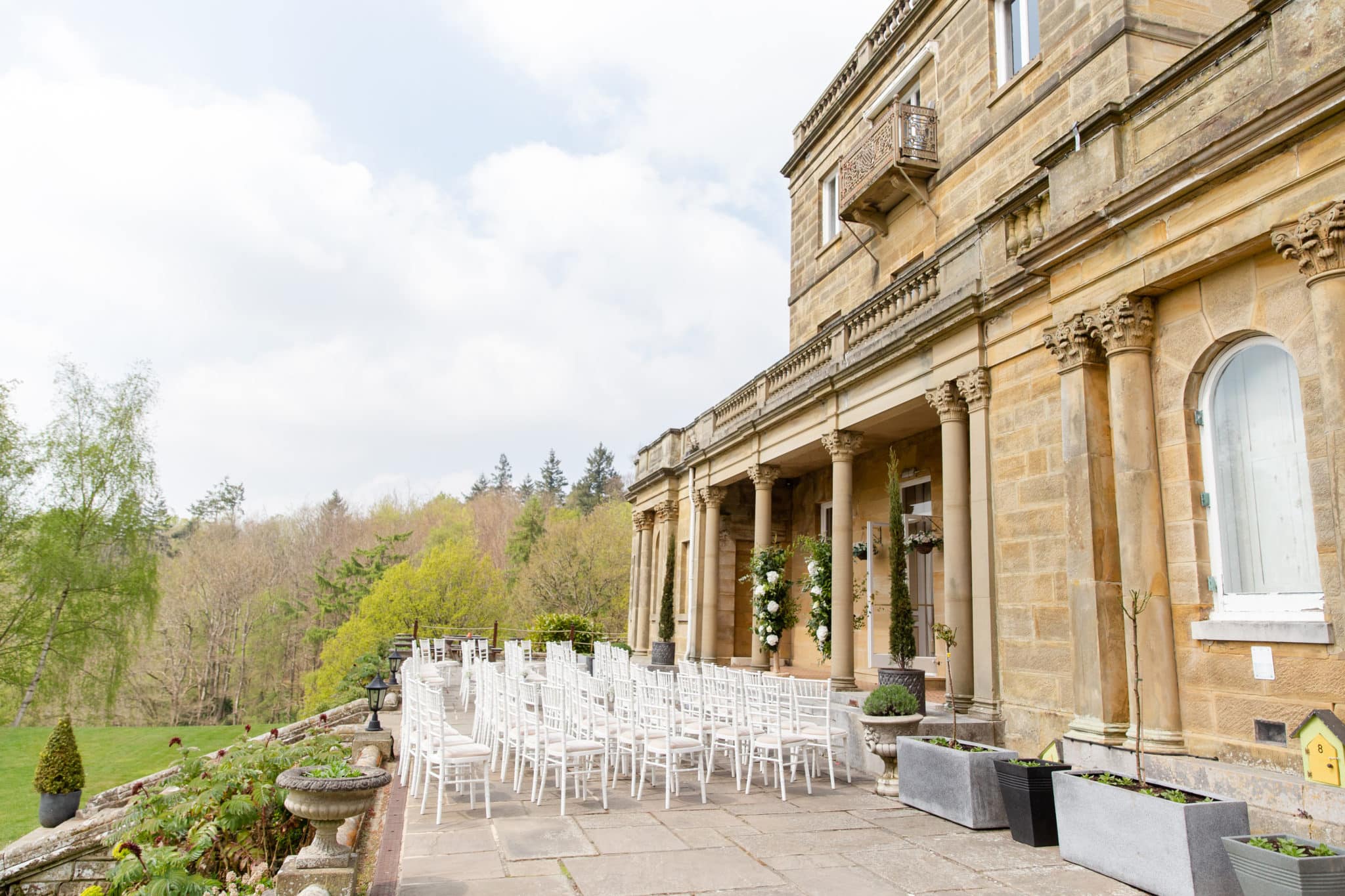 WHO SHOULD BE ON YOUR WEDDING GUEST LIST? 
Crafting a wedding guest list can be challenging. But remember, it's your day, so invite those who truly matter to you. Be prepared for some tough decisions, but always stay true to your vision!  
Don't know where to start? Don't panic… 
The ideal scenario 
Picture a world where budget constraints weren't a concern. Begin by writing a list of everyone you'd love to attend your special day. 
Non-negotiables 
Then, categorise this list into your non-negotiable wedding guests. Think about immediate family members, lifelong friends, and so on. 
Budget consideration 
Now comes the less exciting part. Refer to your wedding budget to decide how many guests are possible within your means. If numbers allow, gradually integrate guests from your dream list one by one. 
Refining the list 
Need to streamline the guest list? Remove those you've lost touch with over the years and people you've never even met, like your parents' friends, childhood neighbours…you get the gist! 
Plus-ones 
Come up with a rule for plus-ones and stick to it. You don't have to give any of your guests a plus-one who aren't in a relationship. And if they are—and you've never met the person—you shouldn't feel obligated! 
Children of family and friends 
The same goes for children, decide if you're going to ask parents to leave their children at home and then be consistent when sending out your invites. 
Deadline management 
If someone hasn't responded by the indicated date on your wedding invite, consider giving them a call! Your caterer needs this information, and so do you!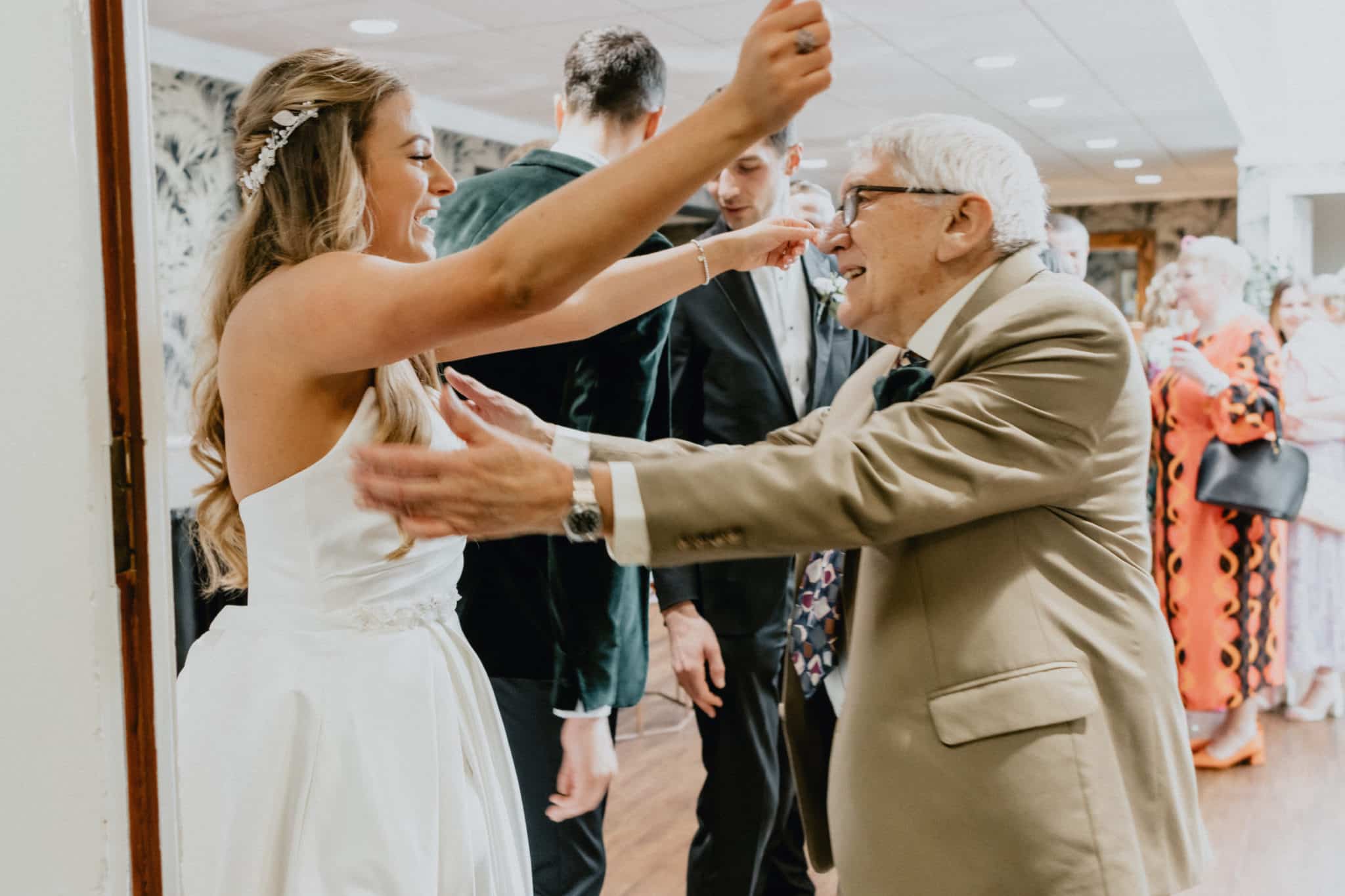 HOW LONG BEFORE A WEDDING SHOULD YOU SEND INVITES? 
Send your save-the-date cards around a year ahead of the wedding. This gives your guests plenty of time to prepare and adjust their plans if needed. Once your venue and wedding date are set, there's no reason to wait before sending out your formal invitations.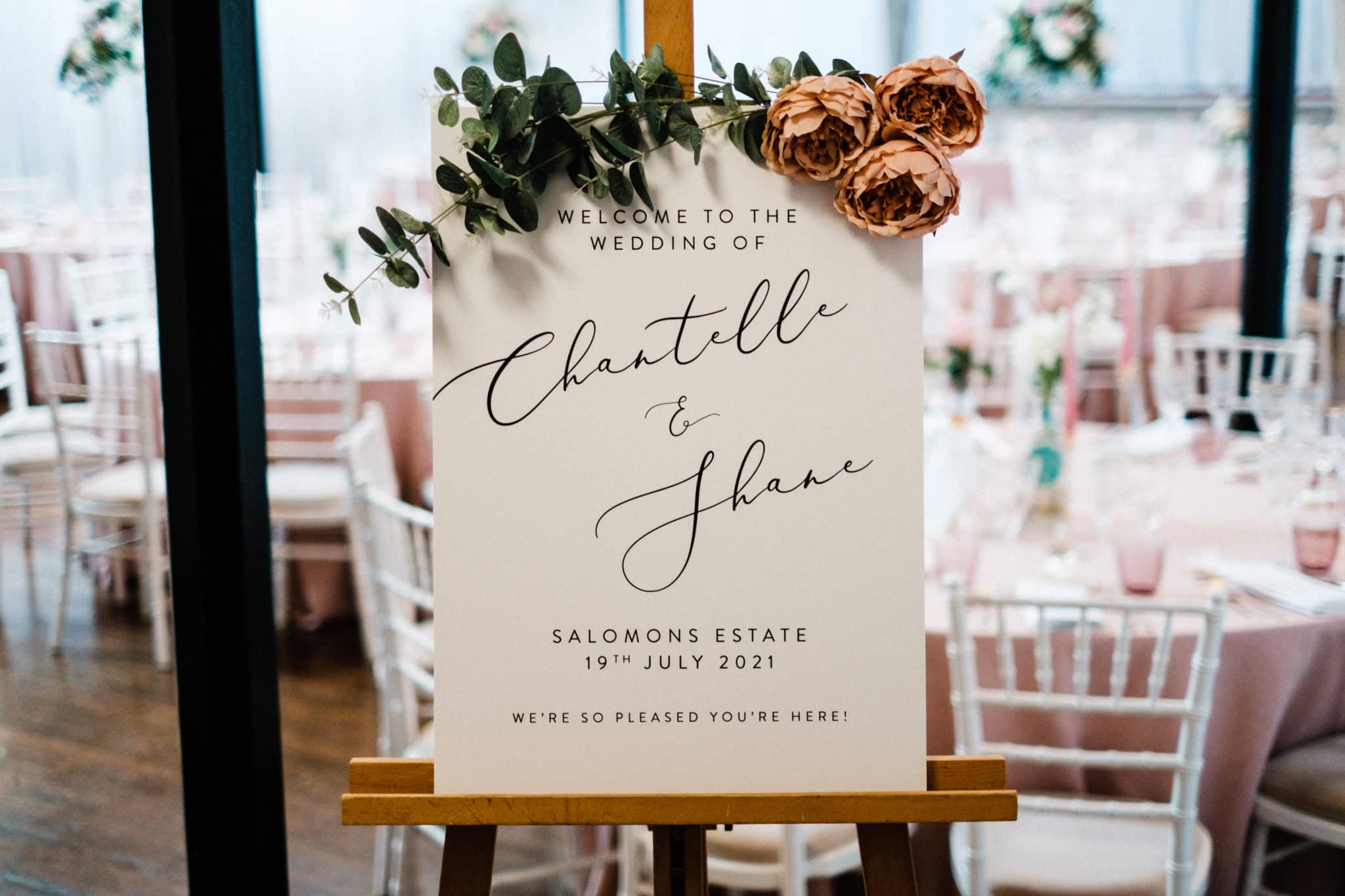 HOW DO I CHOOSE A WEDDING THEME? 
Your wedding theme reflects your personalities and sets the tone for the celebration. Consider your interests, shared experiences, or even the season you're getting married in. Whether it's vintage elegance, rustic charm, or modern minimalism, make sure your theme resonates with both you and your partner.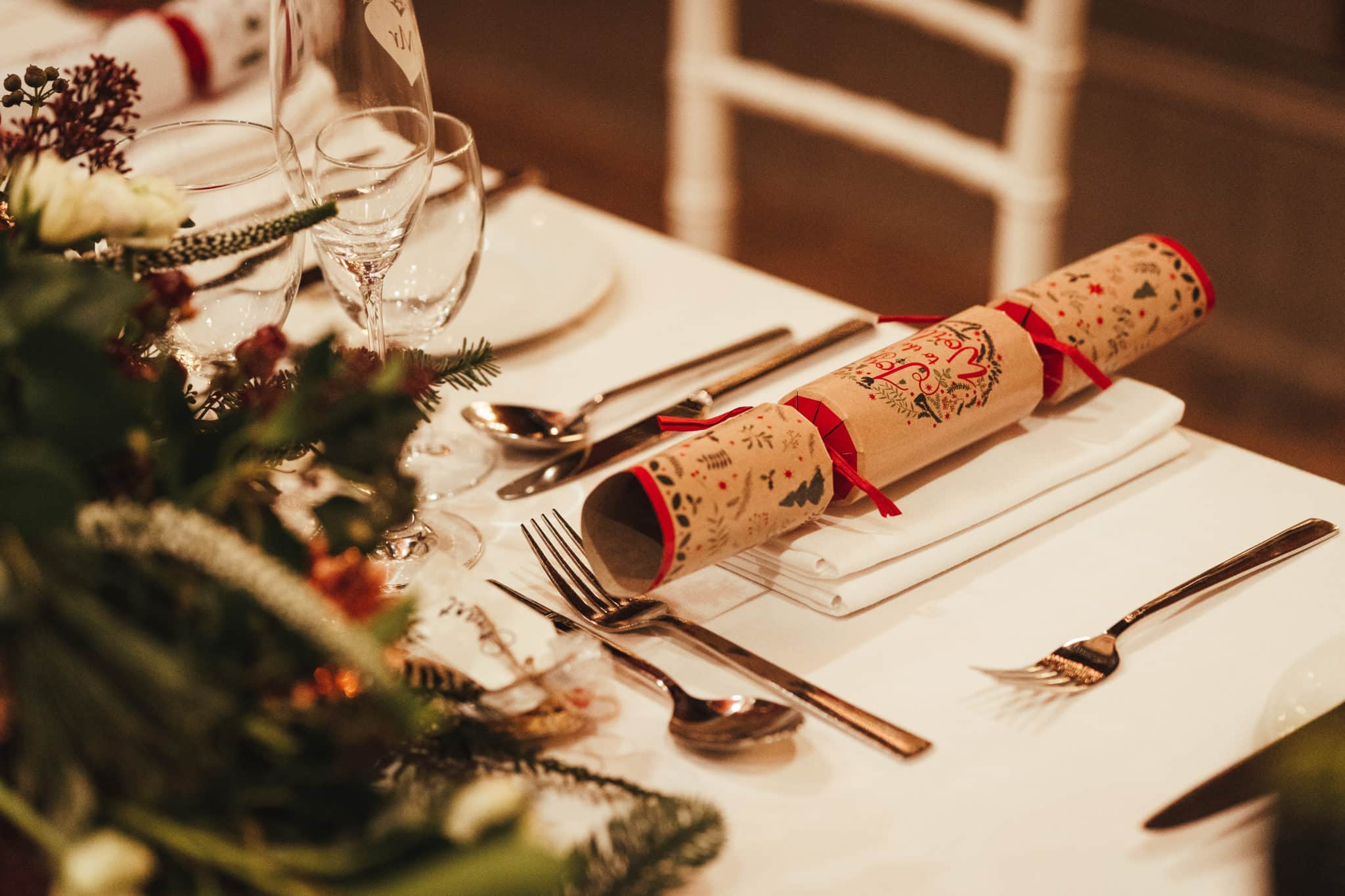 WHAT VENDORS SHOULD YOU HAVE AT A WEDDING? 
Wedding vendors play a pivotal role in making your special day memorable. Prioritise key vendors like photographers, caterers, florists, and entertainers and book them as soon as possible! Remember, do you research and read reviews, and don't hesitate to ask for referrals.  
Here's a list of all the wedding vendors you may need to consider hiring: 
Photographer 
Videographer 
Hair and makeup 
Cake artist 
Florist 
Music  
Marriage officiant 
Caterer 
Venue styling 
Stationary/signage  
Transportation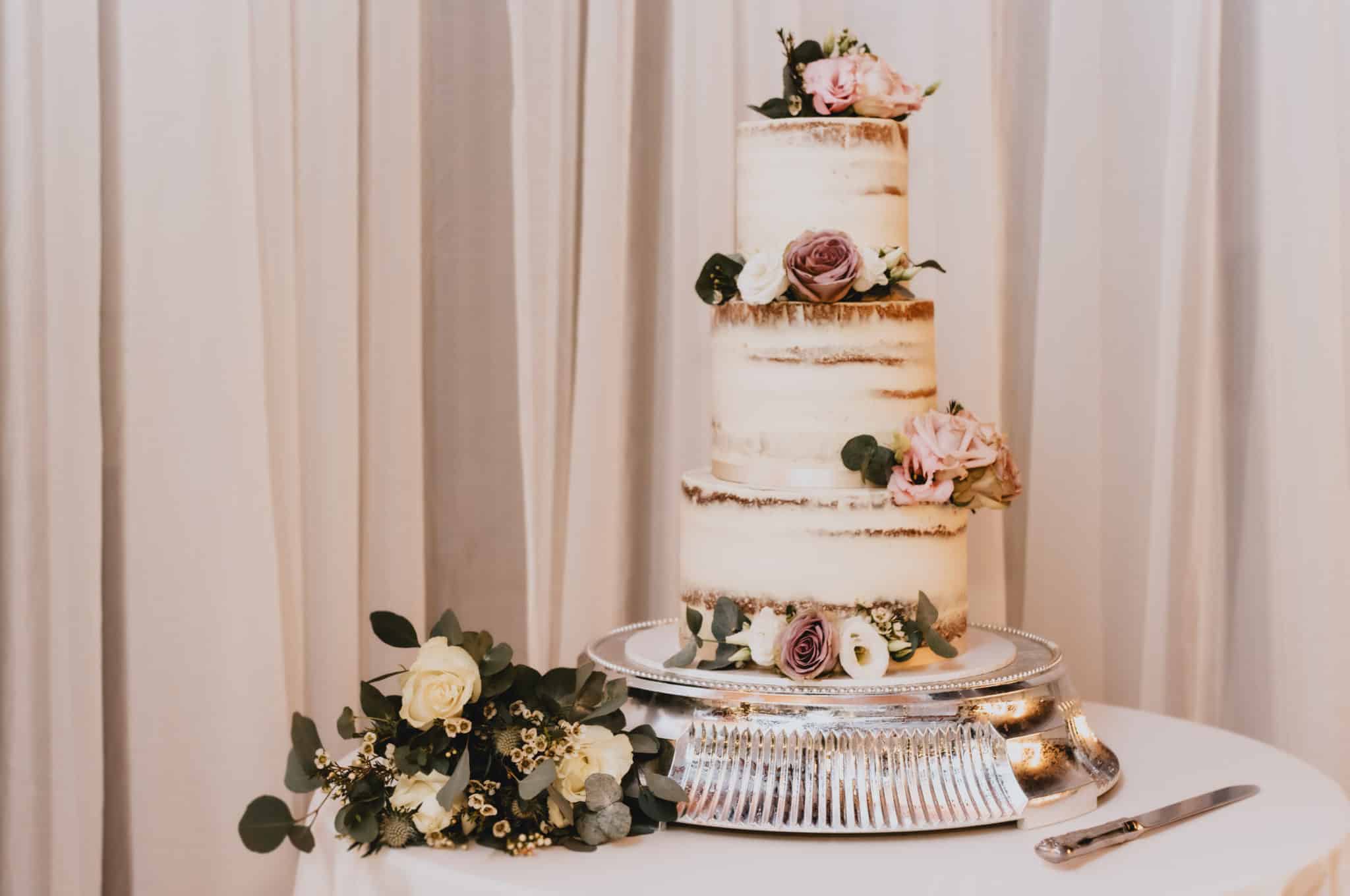 WHAT IS A WEDDING BREAKFAST? 
Contrary to its name, a wedding breakfast isn't just about morning meals. During a traditional UK wedding, it refers to the first meal enjoyed by the newlyweds and their guests after the ceremony. It can be a sit-down meal, a buffet, or any other dining style you prefer which is then followed by the evening reception.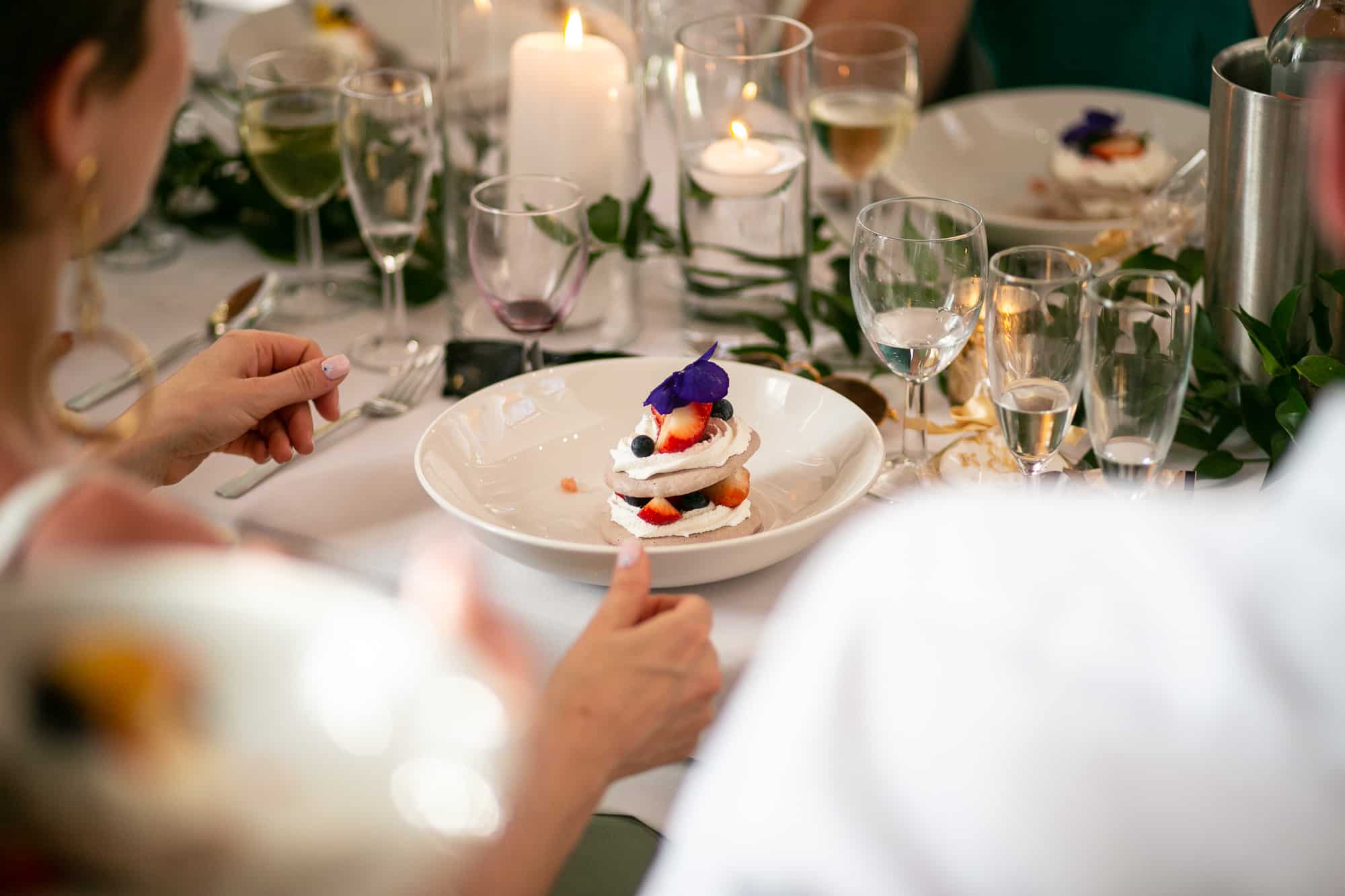 PLANNING YOUR WEDDING AT SALOMONS ESTATE 
Planning a UK wedding, whether in Royal Tunbridge Wells or anywhere else, comes with its share of questions. By addressing these common queries, we hope to simplify your wedding planning journey and help you on your way to an unforgettable day. Remember, every wedding is unique, so tailor these answers to your preferences and create a celebration that reflects your love story. 
At Salomons Estate, our devoted team of wedding experts are ready to help you navigate any wedding-related uncertainties and make your journey to your special day smooth and stress-free. Whether you've got a scrapbook full of ideas or need our team's assistance, we're all set to turn your dream wedding into a beautiful reality!