Journalist and radio presenter Nick Ferrari has been announced as next year's Times Business Awards host which is back for its sixth year on March 30, 2023. Entries open on December 14 with a deadline of February 20 where nine category prizes and an overall Outstanding Business of the Year award are up for grabs.
After a Champagne reception and three-course dinner, judges, finalists, and guests will be welcomed by notable media personality Nick Ferrari on the stage of the Victorian Theatre at Salomons Estate, Tunbridge Wells.
Mr Ferrari began his career in journalism as a reporter, climbing the editorial ranks and working in television. However, best known for radio, the presenter can be heard from 7 am to 10 am on weekdays, anchoring the LBC breakfast show.
The presenter will entertain guests with his own stories before awarding 10 local companies on stage.
[Nick Ferrari quote]
'I'm really looking forward to hosting the Times of Tunbridge Wells Business Awards.
'The past few years have impacted businesses across all sectors in many different ways but despite the challenges, so many have not only survived but thrived.
'The evening will be a great opportunity to celebrate that and provide local entrepreneurs with the recognition they deserve'
Afterwards, there will be a glitzy, Hollywood glamour-themed gala providing excellent networking and the opportunity to celebrate the evening's wins.
The last Business Awards, held in March 2022 attracted more than 200 people, giving local firms the unique opportunity to showcase themselves and their company alongside some of the most outstanding businesses and business people in Kent.
Categories for the 2023 awards range from start-up businesses to supporting the community. Entries open next week (December 14) and must be submitted on TimesBusinessAwards.co.uk before February 20.
The Times Business Awards categories
Start-Up Business of the Year Award
Creative Business of the Year
Entrepreneur of the Year
'Green' Business of the Year
Charity of the Year
Best in Food and Drink Award
Best Family Business of the Year Award
Best Business 1-25 Employees Award
Best Business 26+ Employees Award
Outstanding Business of the Year Award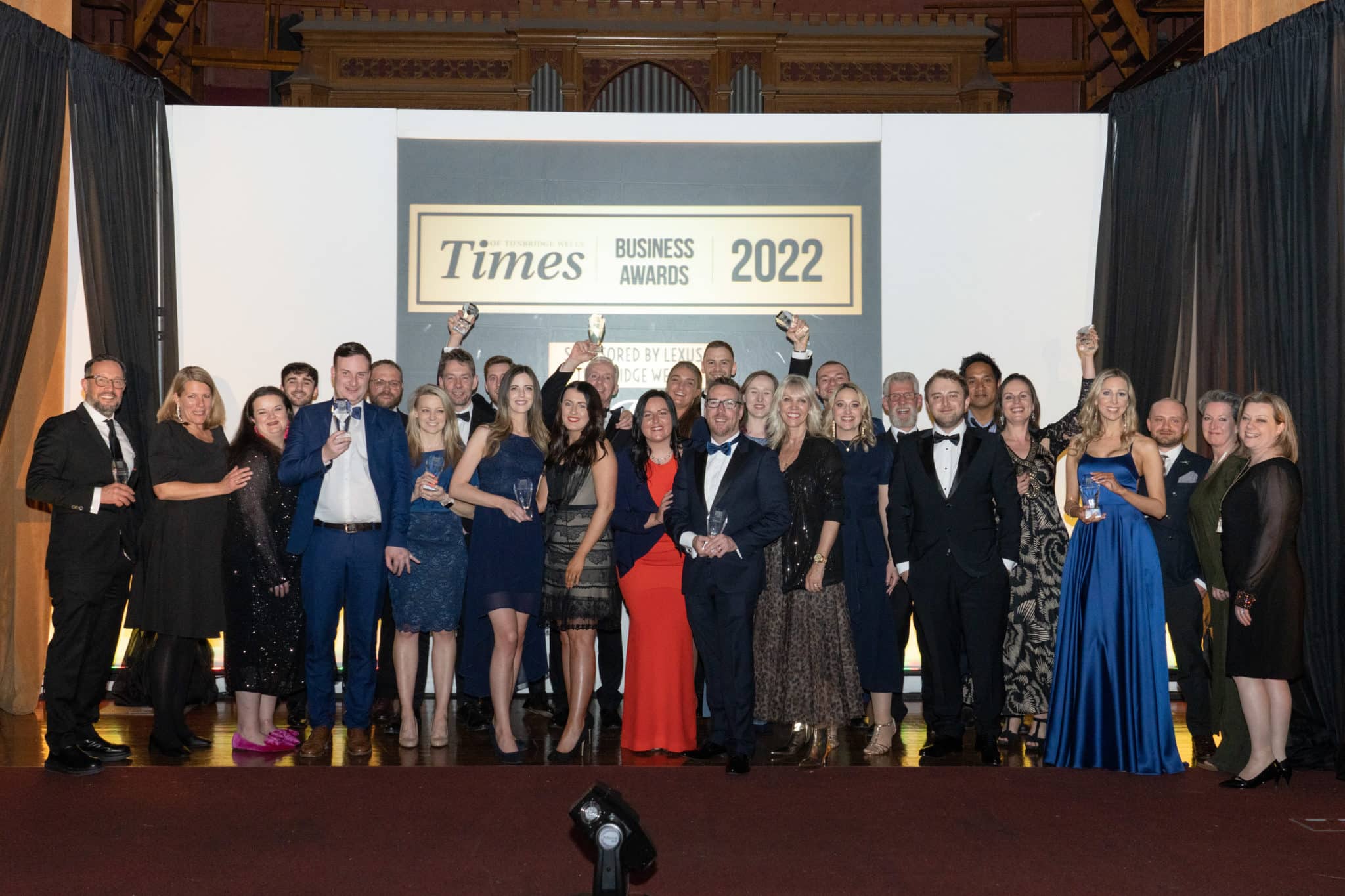 For interviews, images, and more information, please email molly.miller@salomons-estate.com
Editor's Notes: Times Local News is published by One Media and Creative Limited and is part of the local media portfolio which also includes SO Tunbridge Wells and the Times of Tunbridge Wells. Our mission is to help you keep in touch with what is happening in and around Tunbridge Wells and the wider Weald area of West Kent and East Sussex. One Media and Creative Limited is part of the Elite Leisure Collection Group of Companies.