Turkey, too much mulled wine and boughs of holly at every turn, Christmas has come round early this year which means those in charge of planning the office party will be knee deep in festivities, searching for the crème de la crème of venues, DJs, and evening entertainment for an unforgettable seasonal bash.
Corporate Christmas parties are what every employee looks forward to at the end of the year, but with so much to organise it can soon become overwhelming! But fear not, whether you're after a simple affair or an all-out lavish celebration, our experts have shared their top tips that will help you plan the most memorable of nights.
Decide on a budget
The first step to planning a corporate Christmas party is deciding on a budget. Now, it's important to remember that spending more doesn't equal a better evening. Instead, stay realistic and keep track of your costs from the start. By doing so you can ensure you get the most value for money and stay within budget.
Get your guest list together
Knowing how many guests you're expecting to attend your corporate Christmas party is the next step that will help not only guide your budget but set the tone for the evening. Are you considering plus ones? Will partners and clients make the list? Or will you stick to employees only? Each one of these scenarios will create very different atmospheres and expectations for the night, so it's important to carefully think about how you'd like your evening to run when inviting guests.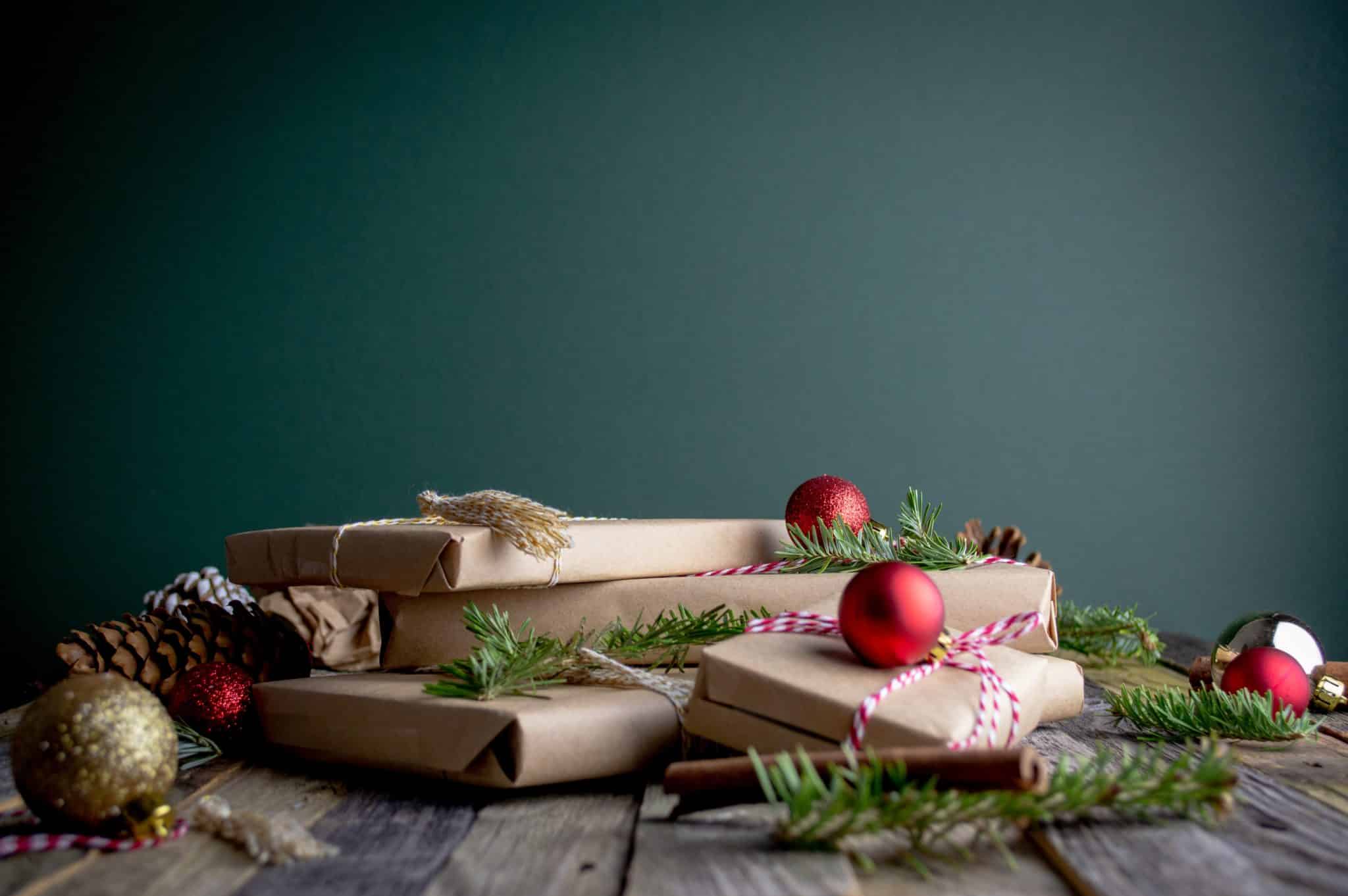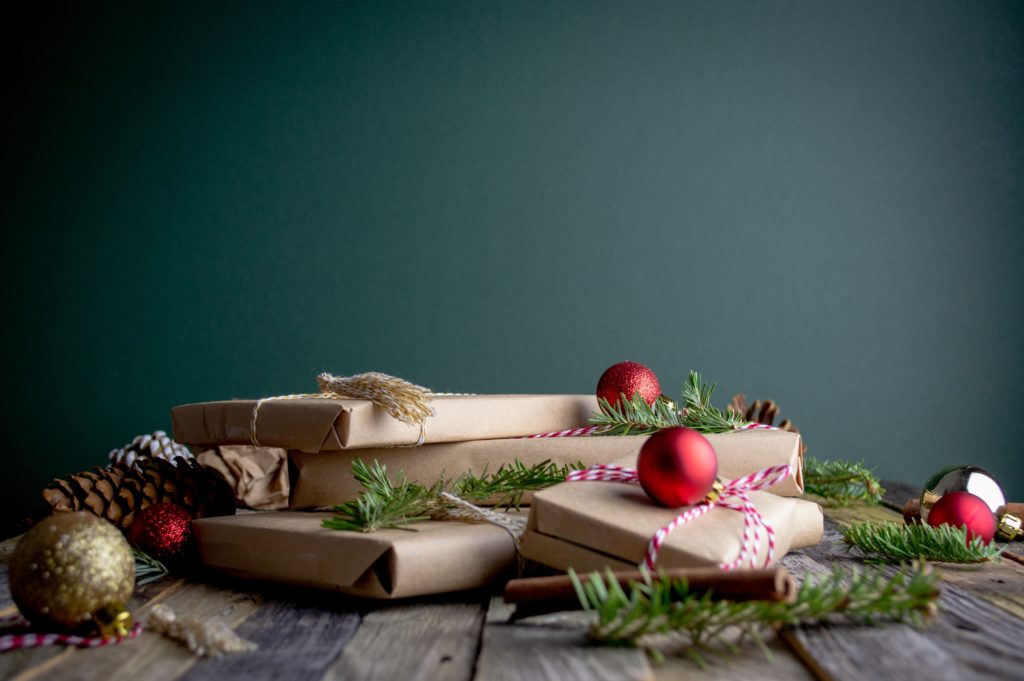 Save the dates
When choosing the date and time of your office Christmas party, remember to consider your employees schedules. The festive season is a very busy time of year often booked up months in advance, so to ensure a full guest list, pick your date and time well in advance.
A great way to find out staff availability is to send out an email survey with multiple dates. This way, employees can vote for their preferred time making your decision much easier.
Choosing your venue
Whether you have a small group and want an intimate celebration or a large party of 100+ people, your venue should be able to cater to your needs. Important questions to ask include:
How much do they charge?
What is their availability?
Is the venue in a convenient location for your staff?
Can the venue style the function room on your behalf or will you need to arrange decorations?
Do they have an internal catering team?
What is the capacity? (Standing and sitting)
Is there nearby parking?
Can it cater for music and other technical requirements?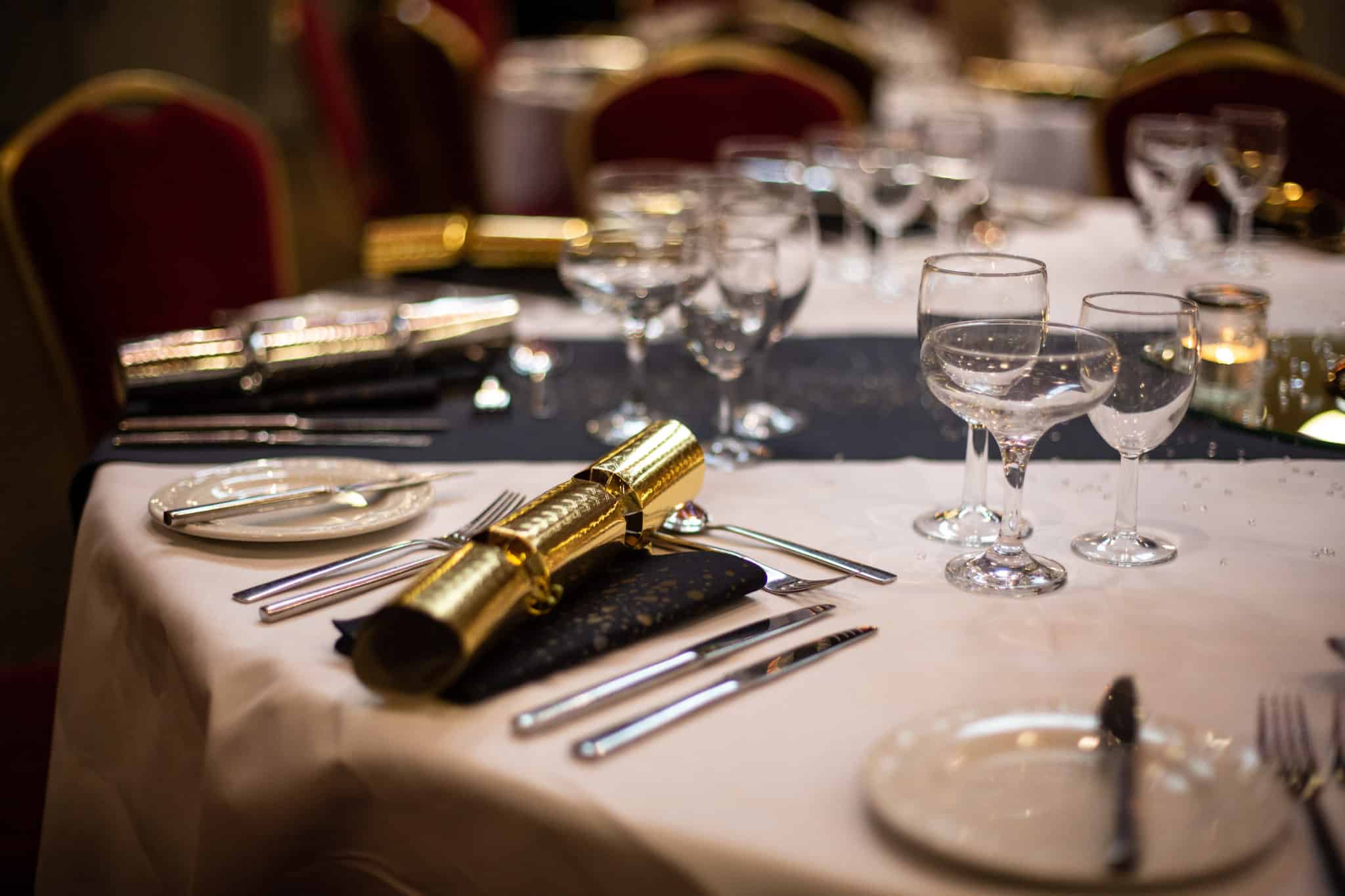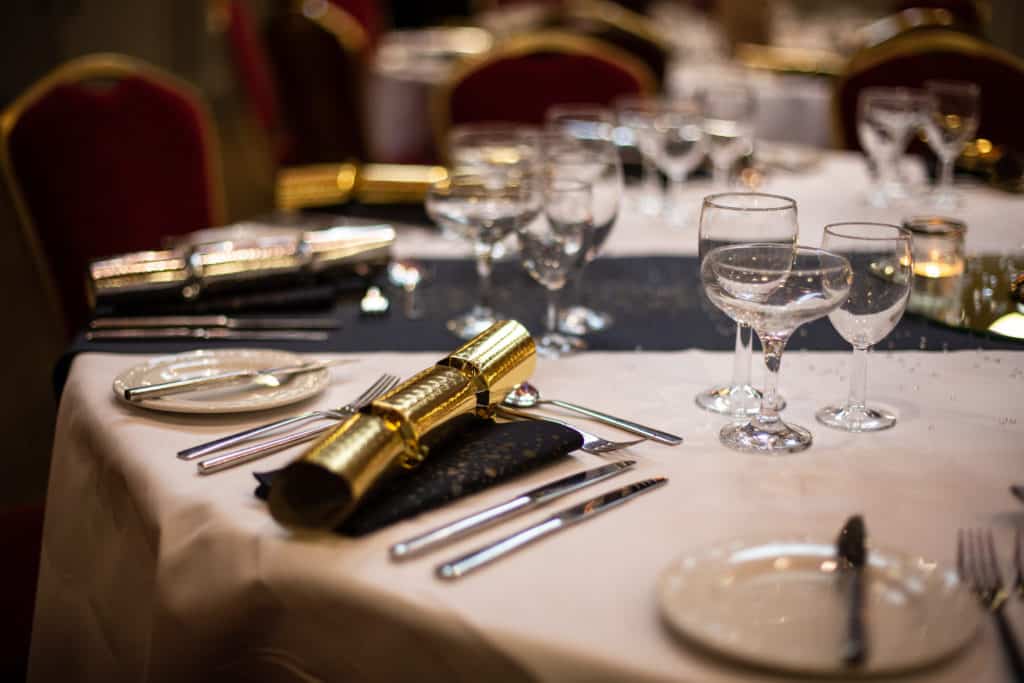 Choosing your theme
As we're talking all things mistle toe and mulled wine, Christmas will ultimately be the theme of your corporate party. But this doesn't mean you have to stick to a typical colour scheme of red and green or hang baubles and tinsel in every corner! When it comes to choosing a theme for your decorations, the list is endless. A few of our favourites are:
Winter wonderland
Hollywood glamour
Black tie
Glitter
A candy land Christmas
Christmas carnival
Masquerade ball
Christmas jumpers
Choosing your menu
When it comes to Christmas, food is everything. And whilst we all love free-flowing bubbles and dazzling entertainment, everybody knows the festive feast is the star of the show. Your menu will make or break your party so to get it right it's important to consider all factors.
Stand up or sit down?
Firstly, establish the atmosphere you wish to create on the night. Are you going for something that's a little more formal? In this case, canapes and a three course sit down meal would be the perfect affair. If your Christmas party is leaning more towards a casual celebration, finger food, buffet and late-night snacks are great options to keep your guests well fuelled throughout the night.
Catering to your guests' requirements
We also recommend researching your guests' dietary requirements to make sure there is plenty of choice for everyone. Work with your chosen caterer, whether it be the venue's team or an external company to establish a menu that suits your budget as well as the preferences of all your guests. Remember to provide non-alcoholic options too if you're paying for an open bar or welcome drinks!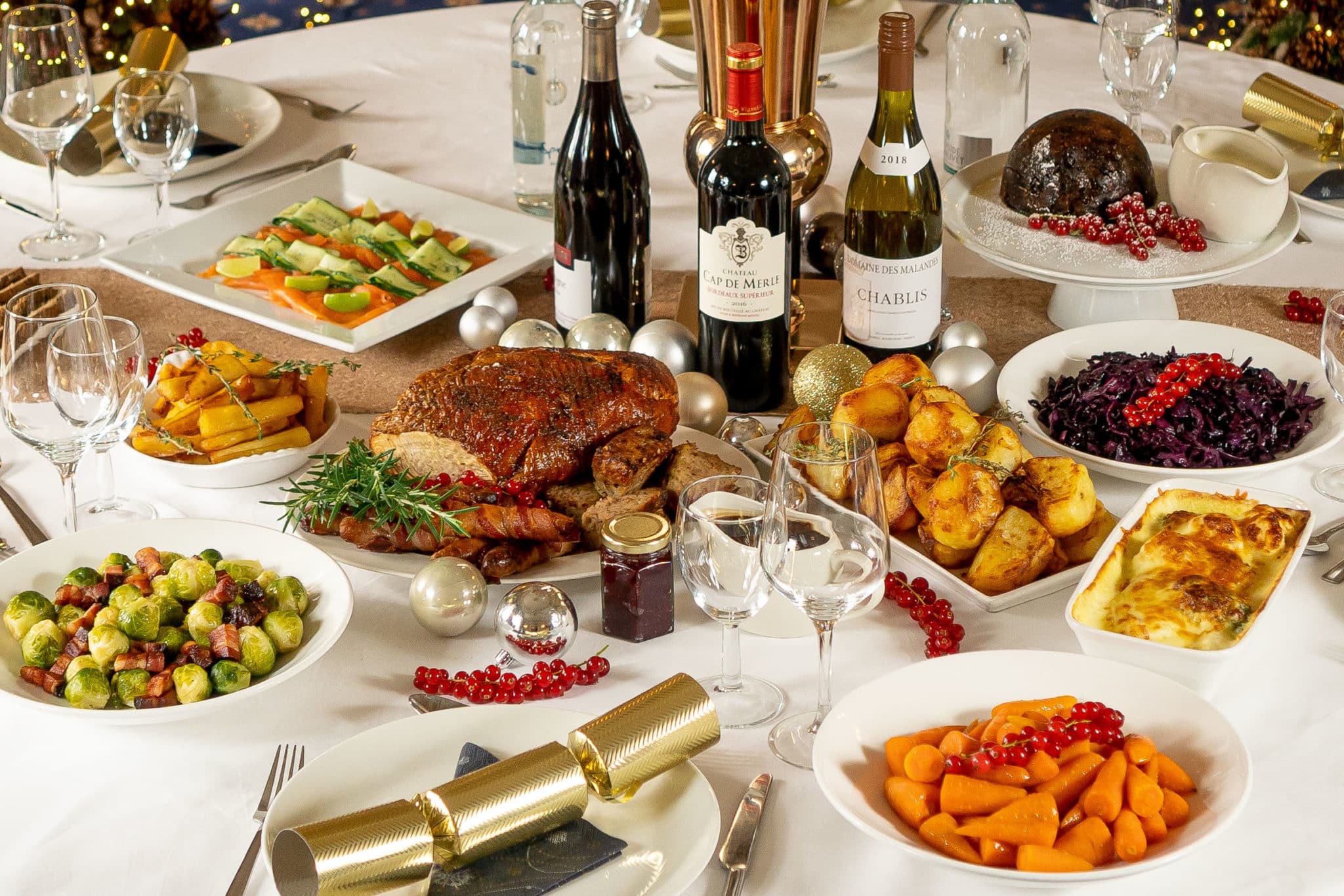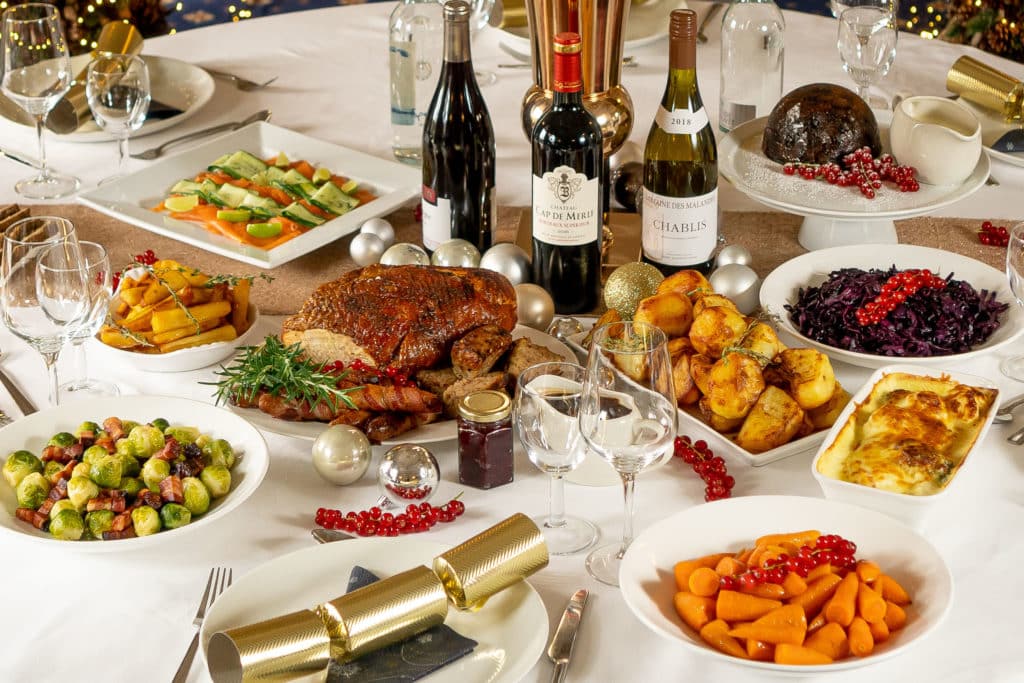 Choosing reputable suppliers
Every successful corporate Christmas party relies on trustworthy vendors which can be quite the challenge to find! Whether you need a caterer or someone to decorate the venue, there are a few things you can do to ensure the suppliers you hire are reputable:
Pay attention to reviews and ask for recommendations
Always get more than one quote and have them emailed to you
Ask about their insurance
Ensure your vendors comply with the venues health and safety policies
Make sure you clearly understand the payment schedule to ensure there are no surprises
Entertainment
Professional entertainment can make your event go from average to jaw dropping, and with so many options to choose from, it's the perfect opportunity to make this years' office Christmas party one to remember.
The most suitable act will largely depend on budget and theme, so keep these in mind when doing your research. We recommend mixing music with a performance piece to add variety to your evening. Think DJs, a singer or live band combined with a circus act, magician, or comedian!
Corporate Christmas Parties in Royal Tunbridge Wells
Are you looking for a beautiful venue to hire for your corporate Christmas party?
Our picturesque Victorian mansion makes for the perfect backdrop to celebrate the festivities this Christmas. Set in 36 acres of rolling gardens and situated just two miles outside of Tunbridge Wells, our spectacular range of function rooms can accommodate small intimate gatherings of 30 to larger celebrations of 300.
Enjoy a personalised service to the very highest of standards with our onsite catering and events team here to make sure you are well looked after throughout the lead up and on the day of your party.
If you'd like to speak to our team, please email leisuresales@salomons-estate.com