No visit to our stunning Tunbridge Wells hotel would be complete without venturing a little further afield and exploring the nearby areas of Sussex and Kent.
Our team at Salomons Estate has put together a quick guide of the six top cultural sites you simply must visit during your stay with us. From adrenaline-fuelled family adventures to genteel strolls around historical sites, there is something for everyone to enjoy if you're staying at Salomons Estate.
Chalybeate Spring
If you're feeling in need of a pick-me-up, then you have come to the right place. Tunbridge Wells is the only spa town to be found in the South East of England, but before you pack your swimsuit and head into town things are not quite as you would imagine.
Although wealthy patrons used to come from miles around to visit the Bath House with its warm vapour and shower baths, these days a visit to the Chalybeate Spring on The Pantiles is the closest you will get.
Reputed to cure hangovers, you can even try the famous iron-rich fortifying waters served up by tour guides in traditional 'dipper' costumes.
The Pantiles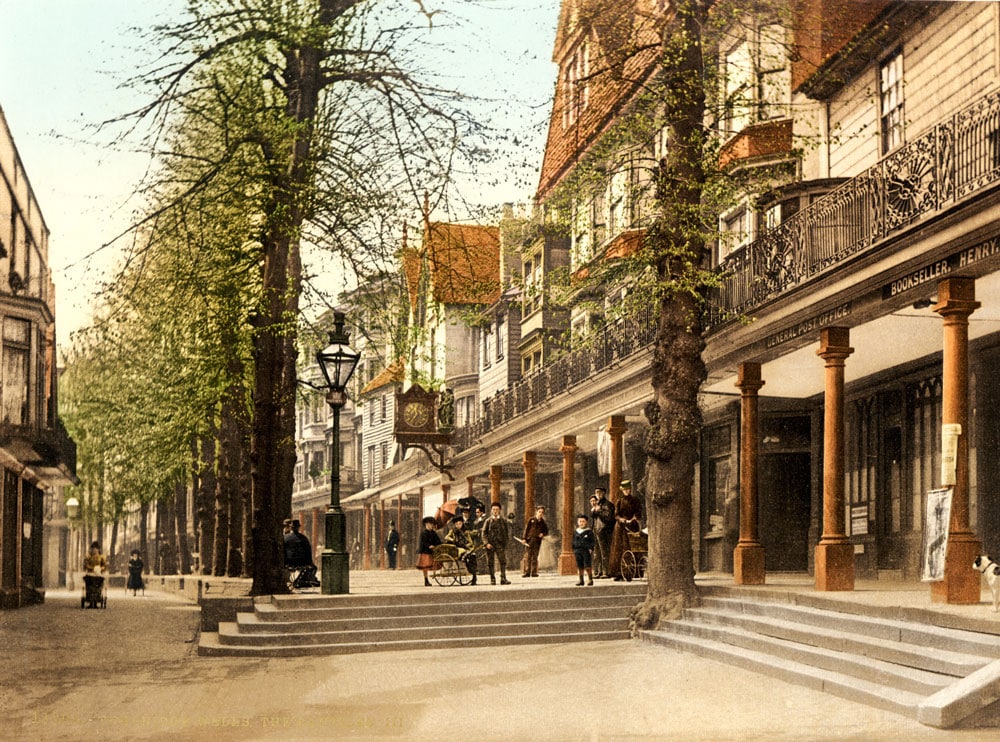 This splendid Georgian colonnade derives its name from the square tiles with which it was originally paved. Apart from the Chalybeate Spring, its delightfully historic alleyways are home to an abundance of independent stores and cafes past which you may wish to promenade in the Regency fashion.
While The Pantiles and much of old Tunbridge Wells is stunning during the Christmas period, if you are visiting our Tunbridge Wells hotel in the summer months, live jazz and soul performances take place at the Bandstand here every week. Check out the website for the latest timings and performances.
The Forum
Despite being opposite The Pantiles, a former public toilet and brass-rubbing centre may not be the first place you would think to put on a list of places to visit, but hear us out.
In 1993, a local group of friends got together and opened The Forum as an independent grassroots music venue with a capacity of 250 people. In the past it has hosted superstars including Adele, Coldplay, Green Day, Muse and Oasis to name a few. More recently Wolf Alice, Foals and Royal Blood have also taken to the stage.
If you are lucky enough to visit during the May Bank Holiday, The Forum also hosts Tunbridge Wells' annual fringe festival of live music. This lively event showcases not only local and regional music from unsigned bands but also the spoken word, food and drink. A great day out for music lovers of all ages.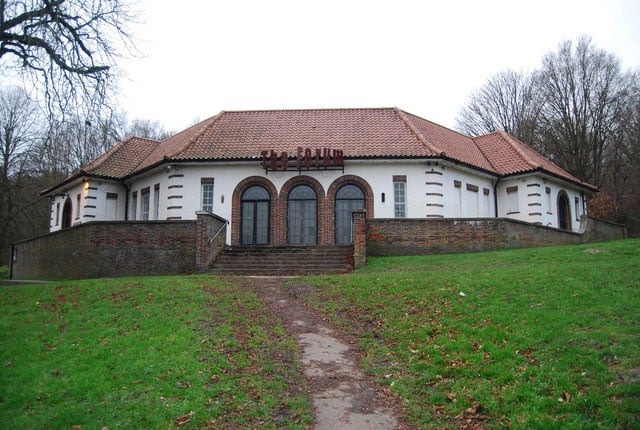 Credit: Nigel Chadwick
Spa Valley Railway
Closed to ma passenger services in 1985, the Tunbridge Wells West railway station is home to a collection of steam and heritage diesel trains that run from here to the magnificent High Rocks and the picturesque villages of Groombridge and Eridge. For a special occasion, look out for great value special trips including kids' character days and dining events.
While the station itself is pretty quirky – it even houses what is claimed to be the world's smallest public cinema – it is the views of the Kent and Sussex countryside that visitors really rave about. Stunning at any time of the year but looking through the windows of these beautiful carriages on a crisp autumn day might just be our favourite.
Scotney Castle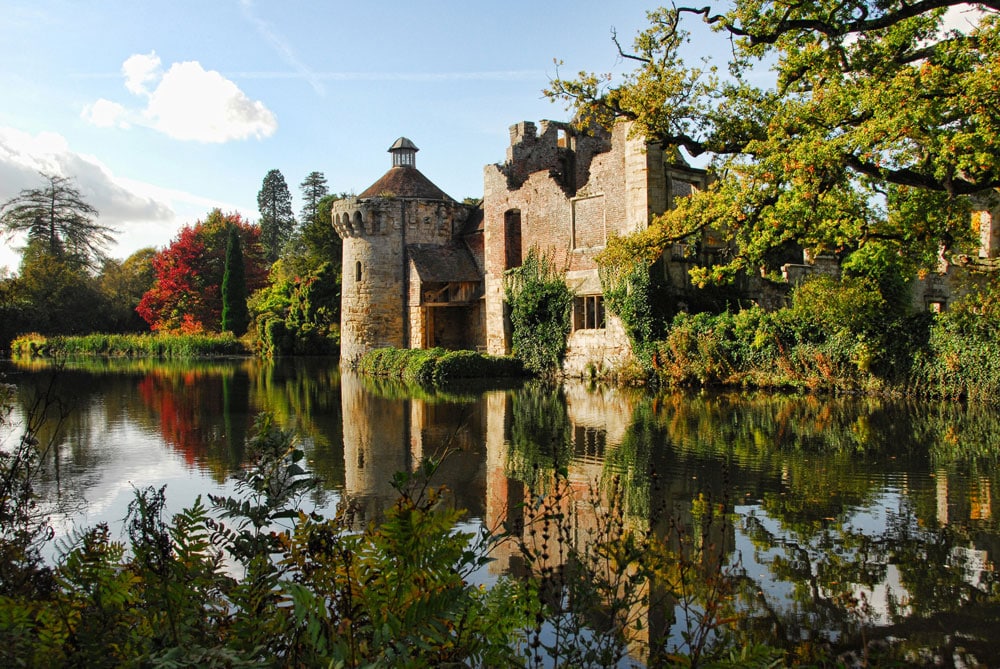 Described as the heart of England's garden, Kent is a fantastic destination for both avid gardeners and history buffs. And while Tunbridge Wells itself has a wealth of gorgeous gardens and places of historical interest, a short 20-minute drive will bring you to a real gem – Scotney Castle in the valley of the River Bewl.
Just like stepping into a landscape painting, this National Trust property has a fairytale feel with the ruins of the Old Castle at the centre of extensive landscaped gardens. The estate and old castle are all overlooked by the perfect country home built in 1837 by Edward Hussey III with sandstone quarried from the grounds of the old castle – fans of Downton Abbey will be in their element here.
Bewl Water
Just 12 miles from our beautiful Tunbridge Wells hotel, this sprawling 800-acre countryside park is set in an area of outstanding natural beauty and is blessed with the largest stretch of open water in the South East. With a host of family-friendly land- and water-based activities this is an incredible day out for those looking to get their hearts pumping.
From fishing and sailing to a laser challenge course and children's adventure play areas they have outdoor fun covered all year round. But if you come in the summer months, make sure you visit the incredible Aqua Park challenge and see your friends and family wipe out!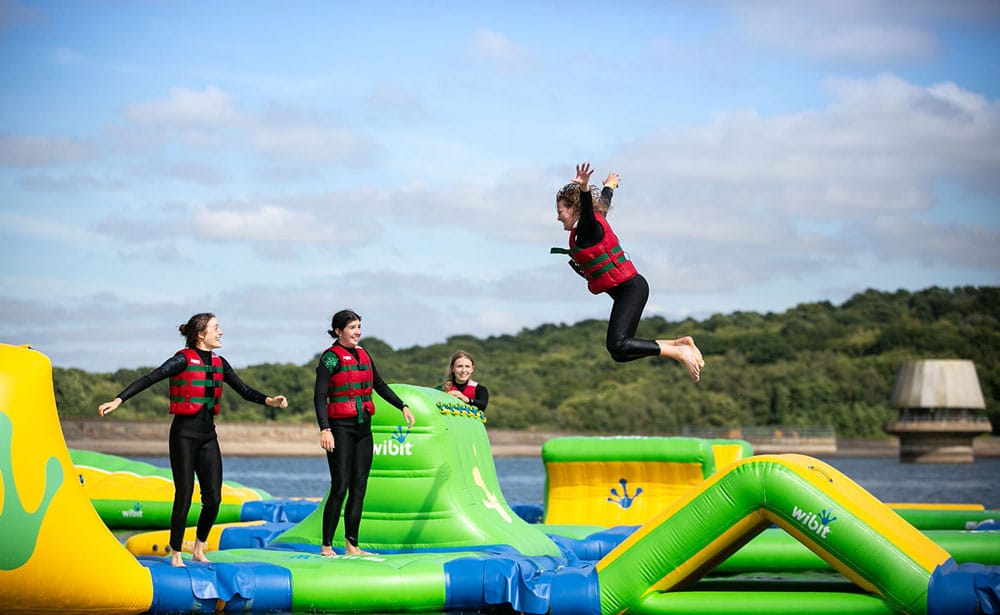 Things to do at Salomons Estate
Whichever one of these top cultural sites takes your fancy, remember that there is also plenty to see and do right here at our very own Salomons Estate.
Set in 36 acres of rolling gardens, parkland and woods, our Tunbridge Wells hotel is also home to a fascinating array of cultural curiosities.
Packed with a unique collection of paintings, photographs and documents, the Salomons Estate Museum gives a fascinating insight into the history of the remarkable Salomons family – a history that includes the first Jewish Lord Mayor of London, a renowned scientist and inventor, and a hero from the First World War.
Once you have done all this it is probably time for a sit down and a cup of tea in our light and airy conservatory overlooking the grounds. Here at Salomons Estate, we also boast traditional pub and dining rooms, offering the best in locally sourced produce, as well as afternoon tea – with or without Prosecco!
Don't forget to check out all the great events we have happening at Salomons throughout the year. Why not plan your visit around one of those? Call our team at Salomons Estate today to find out more.