If you're a bit of a history buff, Chalybeate Spring in Tunbridge Wells should definitely be on your must-visit list.
Whether you're staying at Salomons Estate for a wedding celebration or you're just popping in for Sunday lunch, the spring is a great way to spend an afternoon. Plus it's only a 10-minute drive away from our beautiful venue!
We've rounded up a few fast facts so you can impress your friends before your first visit! It's just one of the wonderful places to see when you're in town – check out our website for more ideas and for key events happening at our Tunbridge Wells hotel throughout 2020.
A spot of history
Despite its genteel reputation, which English town owes its foundation to a hangover? You guessed it, Tunbridge Wells.
In 1606 self-indulgent young nobleman Dudley North, 3rd Baron North was heading back to London after a night carousing with friends at the Abergavenny Estate in nearby Eridge.
Being very thirsty and not of a sensible disposition, he drank deeply of some orangey-brown water he had observed bubbling up from the ground. Contrary to all expectations he jumped up and declared the waters a cure for hangovers, obesity and 'the over-moist brain' and heartily recommended them to his fellow London noblemen.
But these were the days before there was a comfortable Tunbridge Wells hotel for visitors to stay at, so, with public interest aroused, Lord Abergavenny cleared the area and laid the first stones for what would later become Tunbridge Wells.
By the time Queen Henrietta Maria, wife of the ill-fated King Charles I, visited the town in 1630, it had already established itself as a spa retreat, with well-to-do visitors flocking from the capital and elsewhere in the country to 'take the waters'.
The famous 17th Century English physician Thomas Sydenham even extolled their virtues in verse saying:
These waters youth in age renew,
Strength to the weak and sickly add,
Give the pale cheek a rosy hue,
And cheerful spirits to the sad.
With so many well-respected supporters, the future of this burgeoning town was assured.
The Royal patronage of Tunbridge Wells continued throughout the 1800s, with repeated visits from the Duchess of Kent, Queen Victoria and Prince Albert. This popularity was further recognised in 1909 when King Edward VII honoured the town by granting its 'royal' status.
A visit to our Tunbridge Wells hotel wouldn't be complete without a walk in their historic footsteps.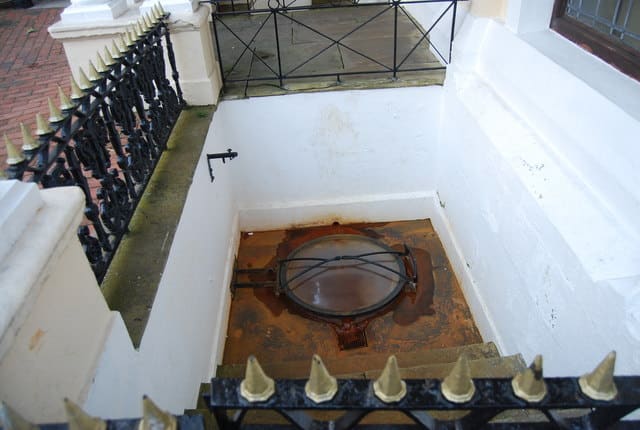 Credit: Nigel Chadwick
What's in a name?
The word Chalybeate (pronounced ka-lee-bee-at) means iron-rich, and this distinctive flavour is evident in the water. It also dyes everything orange, just take a look at the deep staining around the walls of the bowls when you visit the spring.
Taking the waters
In the early 19th Century, a Bath House was built over the spring where fashionable patrons would indulge in warm vapour and shower baths. However, the building soon fell into disuse and today that option is no longer available, so don't be tempted to turn up in your swimsuit – you'll just get cold!
However, visitors today won't be disappointed as the original spring was incorporated into the outside of that building and still survives along with the façade of the long-gone Bath House.
Just as back then, the fortifying waters are served up by costumed 'dippers' to visitors for a small fee. However, this small charge covers not the water itself, which has always been considered as belonging to the people, but the genteel fashion in which the invigorating solution is dispensed.
Situated in The Pantiles area, provided the water is flowing, the Chalybeate Spring is open for tasting from Easter to September. The opening times are 10am to 3pm, Thursday to Sunday and Bank Holidays. Please check with the Tourist Information Centre before making a special trip.
It is worth calling ahead as, in 2014, the spring was closed for a period to tourists after the waters stopped flowing – the first time in the town's 400-year history. The waters have since started again but no explanation has yet been given for the interruption.
A peculiar taste
With its distinctive iron taste, the cool water can take some getting used to. If you are querying exactly what is in it, a recent analysis showed it contains a significant level of dissolved mineral salts, with iron and manganese contributing to its characteristic flavour.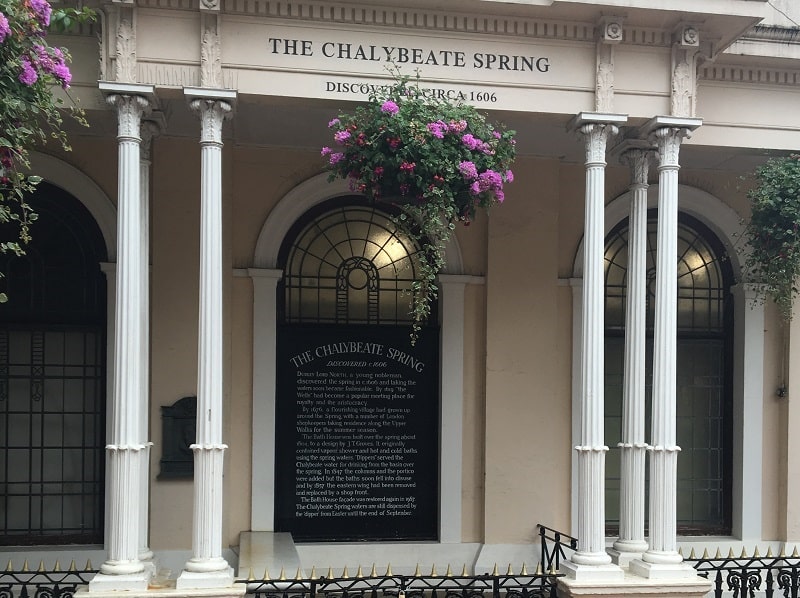 The Pantiles
Once you have had your fill, or if the water is not to your taste, then take the opportunity to explore the surrounding Pantiles. Built in the Georgian period, this impressive colonnade derives its name from the square tiles with which it was originally paved.
Take a stroll through the delightful atmospheric alleyways which are home to an abundance of independent stores and cafes.
Taking inspiration from the Regency period why don't you take a trip to a coffee house to hear the latest gossip and leave your smartphone on silent? Alternatively head back to Salomons for a spot of traditional afternoon tea!
Visiting Salomons Estate
A sense of history is at the very heart of any visit to our Tunbridge Wells hotel. Located just two miles outside the spa town, the focal point of the estate is our stunning Victorian mansion; designed by acclaimed architect and garden designer Decimus Burton it was the first house in Britain to use domestic electricity.
Our unique property boasts a breathtaking Victorian Science Theatre and the Salomons Estate Museum. The museum is free to enter and is stocked with a unique collection of paintings, photographs and documents that give a fascinating insight into the eventful history of the Salomons family.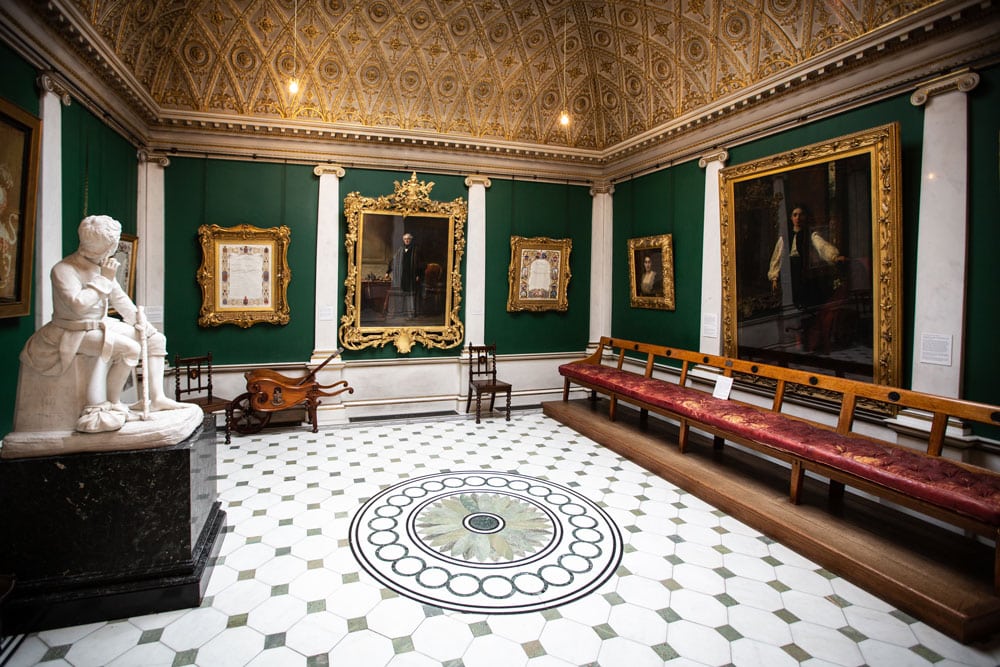 If you're still in need of a pick-me-up after your visit to the Chalybeate Spring, Salomons is here to help!
The pub and dining rooms at our Tunbridge Wells hotel offer a range of dining experiences. You can settle in for a traditional roast, enjoy afternoon tea in the conservatory overlooking the magnificent grounds or reserve a space in one of our private dining rooms if you're looking for something a little more intimate.
Call our events team today to discuss your requirements.