Spread the jam and dollop the cream, it's time for afternoon tea! Quite literally the food of queens, the now quintessentially English tradition has become a fascination amongst us Brits. From delicate sandwiches to buttery scones (however you pronounce it), there's no better tradition to enjoy this summer.
What is afternoon tea?
Afternoon tea is a late afternoon replenishment focusing on a light combination of British tea served with sweet pastries and cakes, delicate finger cut sandwiches and warm, freshly baked scones with clotted cream and jam. In Britain today the tradition is usually enjoyed as an occasional indulgence or to celebrate an event such as a birthday, a pre-wedding party, or baby shower. It truly is the perfect pairing to any special occasion.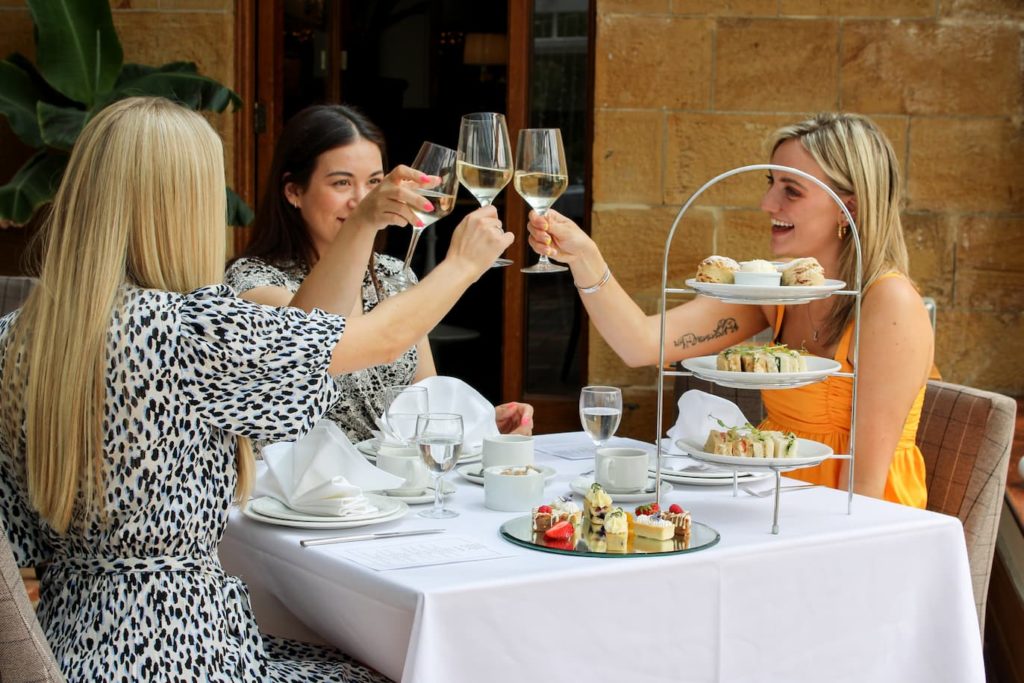 A rich and flavoursome history
Our countries love affair with tea began way back in 1662 when Portuguese Catherine de Braganza married Charles II. She brought tea-drinking to court and the tradition flourished, even more so in 1706 when Thomas Twining opened London's first tearoom. But it was Anna Russell, the 7th Duchess of Bedford who really caused the tradition to explode in the early 1800s.
The close friend of Queen Victoria and prominent figure within London society complained of "having that sinking feeling" during the late afternoon. To satisfy her hunger, Anna began ordering tea and nibbles to her room, and soon the light snack evolved into a full-blown country house ritual, and by the middle of the 19th century a late afternoon spread of sandwiches, cakes, scones, cream, and jam were a daily occurrence throughout England.
Born inside the houses of the rich and fortunate, during the 1880s upper-class women would change into long gowns, gloves, and hats for the ritual which was usually served in the drawing room between four and five o'clock. But once summer came around, they wanted to take this fabulous time of day outside into their beautiful gardens, encouraging the lords and men of the house to also take part.
What about high tea?
If you're thinking of organising such a gathering, be sure to know which type of tea party you're booking, be it an afternoon tea or a high tea. Though these terms are often used interchangeably, they are distinctly different.
Compared to the wealthy background of afternoon tea, also referred to as 'low tea' due to the drawing rooms traditional low tables and comfortable chairs, high tea was typically a working-class evening supper. Families would enjoy a mug of tea, bread, vegetables, cheese and occasionally meat. Variations on high tea could include the addition of pies, potatoes, and crackers too. So, while afternoon tea was largely a social event for the upper-class, high tea was a necessary meal in the nineteenth century – an experience far deemed as 'luxury'.
Many venues across the country continue the tradition of high tea which includes additional savoury items such as Welsh rarebit, English muffins, pies, or omelets.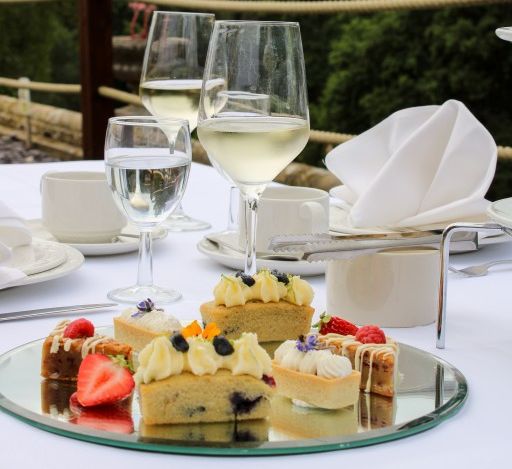 Dress to impress
A common question amongst afternoon tea goers is 'what do I wear?' Well, it depends mostly on the venue that you're going to – there isn't a strict afternoon tea dress code that applies to all hotels, restaurants, and cafes but avoiding trainers, t-shirts, shorts, and sportswear is a wise move. Dress code aside, it's generally considered proper etiquette to dress nicely for the occasion, which usually means adorning a semi-formal outfit for the ladies, and smart casual attire for men.
An alfresco afternoon
Influenced by the sweet and savoury flavours of summer, an alfresco afternoon tea at Salomons Estate is the perfect way to spend these warmer days.
Set in an oasis of rolling gardens, you can imagine the Duchess herself soaking up the elegance of our Victorian mansion where afternoon tea is served overlooking 36 acres of picturesque grounds. In keeping with the heritage of the main house, our menu offers a little more than the light snack of its origins where our selection of sweet treats and savoury delights allow guests to indulge in a spread that boasts classic British flavours. There are fresh cut finger sandwiches, warm scones with fresh cream and jam and sweet macaroons. But the homemade cakes are the main attraction, perfectly accompanied by hot tea or a glass of bubbles.
Available on Wednesdays and Fridays, traditional afternoon tea can be enjoyed in our conservatory or on the terrace, both overlooking the stunning scenery of the estate for £22.50. Fancy some bubbles? Guests can upgrade to prosecco for just £5 more!