Couples hunting for the perfect last-minute wedding venue in Kent should look no further than Salomons Estate as the 19th century country house reveals a new summer wedding package for 2023.
Located in Tunbridge Wells' picturesque countryside and boasting a sweeping drive through 36 acres of gardens, Salomons Estate is an award-winning landmark heritage setting for those looking to tie the knot – and the venue has just revealed an exciting and affordable wedding package for last-minute celebrations.
Brand new for 2023, the venue's mid-week summer BBQ package costs just £4,400 and considers all the finer details, perfect for a stress-free wedding. From welcome drinks to evening food, couples can forget costs per head knowing everything has been taken care of.
The generous inclusive package is based on a minimum of 50 guests and includes a dedicated wedding coordinator and room hire of one of four licensed ceremony rooms. Choose between the historical Victorian Theatre, the beautiful and spacious Drawing Room, or the intricately decorated Gold Room.
More fitting to the alfresco-themed ceremony, couples can also get married on the south-facing terrace which overlooks the estate's meticulously manicured gardens.
Brides, grooms, and their wedding guests will also enjoy welcome drinks of Pimm's, prosecco or bottled Peroni and a delicious summer BBQ menu which features a selection of sides and salads prepared by the estate's on-site team of chefs.
Newlyweds won't need to worry about table décor either, as crockery, glassware, linen, table numbers and stands are also provided alongside bacon rolls and fries for the evening.
'BBQ weddings have become more popular in recent years' said Commercial Sales Manager Christie Timmins.
'The laid-back nature of this theme is perfect for couples who would prefer a relaxed atmosphere, and the price is great for those on a budget too' she continued.
To make it even more special, couples will also enjoy a complimentary overnight stay.
The mid-week summer BBQ package is available Monday – Wednesday throughout 2023 and T&Cs apply.
Those interested can visit SalomonsEstate.com to enquire or email Christie and Courtney from the Sales team at leisuresales@salomons-estate.com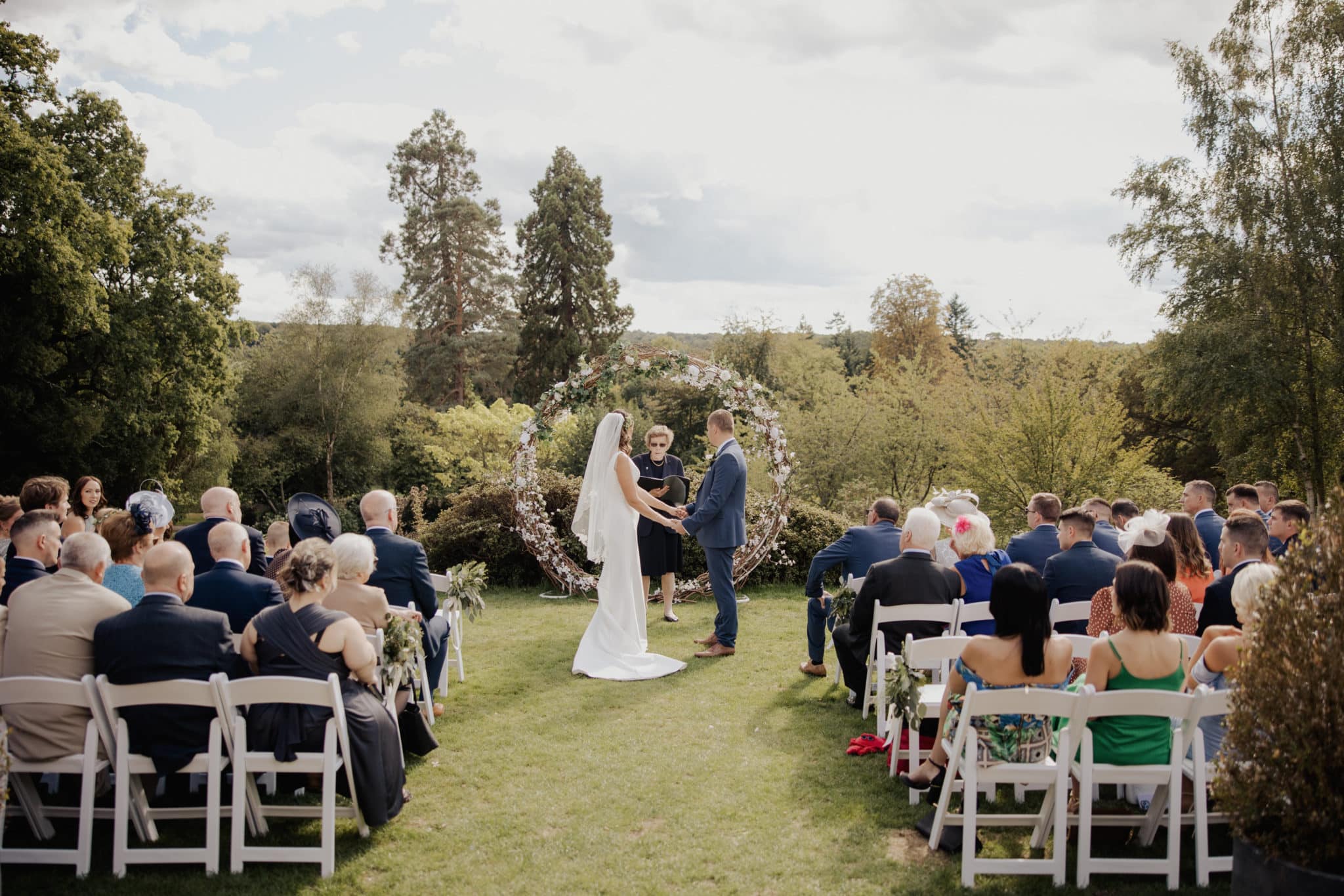 For photographs, interviews, and more information, please email molly.miller@salomons-estate.com
Editor's Notes: Salomons Estate is a stunning Victorian mansion set in 36 acres of rolling gardens. Two miles from Royal Tunbridge Wells and only an hours travel from London, this award winning estate is perfect for weddings, conferences, private parties, and office hire, and has self-catering holiday lets and a popular restaurant and bar onsite.