Planning a birthday party can be stressful – there's so much to organise and if you leave it until last-minute, you're bound to forget something important. But celebrating in style doesn't have to be difficult. With a little organised planning you can throw a fabulous soirée that your guests will remember in years to come.
So, get ready to throw out those dreadful decs and delete that ancient playlist and read on for our expert's top tips on how to plan the ultimate, showstopping birthday bash!
Starting early
Want the good news? The most difficult part to organising a birthday party is getting started, which leads us to the question, how early do you need to start planning? It's difficult to say an exact amount of time as it will mainly depend on venue demand, but ideally you should start planning around eight weeks before the date, and even earlier if the special day falls around peak times such as Christmas and wedding season.
Picking a theme
There's no question that a good theme can take a party from average to jaw-dropping, and you'll often find once you've chosen your theme the rest of the decision-making process becomes much simpler. Whether you want to keep things simple with a colour scheme and dress code or want to pull out all the stops with memorable entertainment and décor, adding a touch of creativity to your party will really give it that extra oomph.
In our experience the best themes are those that fit naturally with the occasion. Turning 20? Why not celebrate Great Gatsby style! Hitting a milestone and want to keep things classic? You can't beat black tie. And for all you Halloween babies out there, fancy dress will ensure you have a wickedly good time. The list of possibilities truly is endless, however it's important to remember that the wrong theme can make the entire atmosphere of your event feel forced and awkward, which is why you should think carefully about what theme you're going to go for, as the right one will make a showstopper of a celebration and create some amazing memories.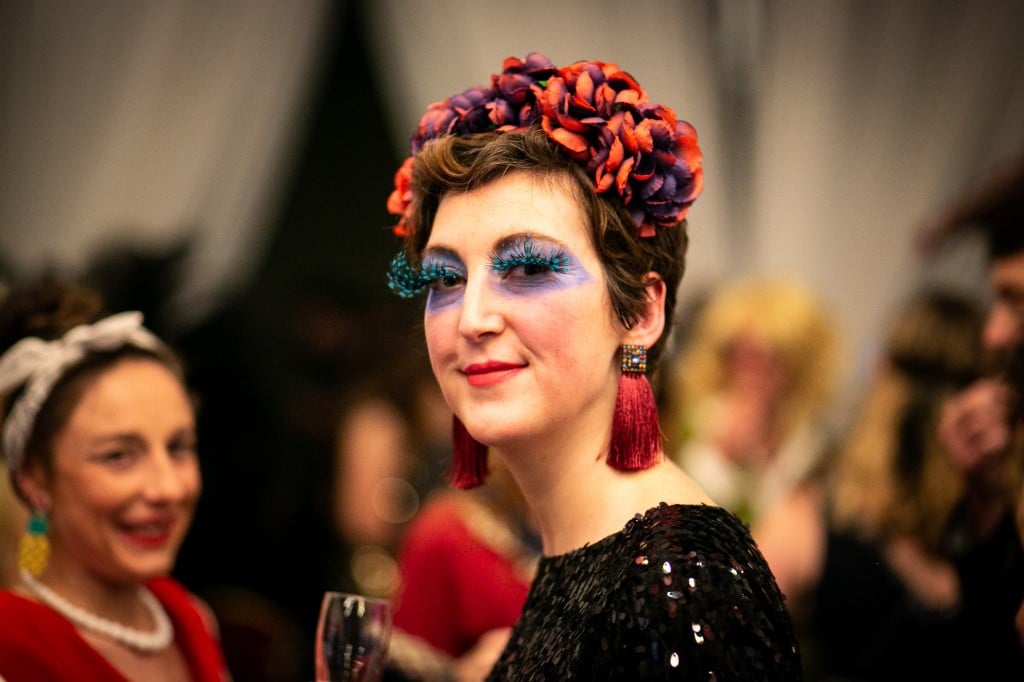 Decide on a budget
The next big thing is to decide how much you want to spend on the occasion. The amount is completely up to you and the success of your event won't depend on how much money you put away for it, but how well you allocate and manage those funds. Whilst going over budget isn't the worst thing in the world, it can cause a lot of stress, and who wants that on their special day? And even if you do stay within budget, by spending it on the wrong things your event won't pack much of a punch, so trust us when we say it's worth keeping on top of. Do you really need that Champagne fountain? Could you splash out on a saxophonist? Checking your figures will help make these decisions for you!
Choosing a venue
Not only is your choice of venue massively important from a practical point of view in terms of location, facilities, capacity etc, but it also really sets the tone for your event. Are you hosting a small, intimate party? A bar or club provides the perfect atmosphere. Perhaps you're celebrating an extravagant milestone birthday – in this case hotels and stately homes have an array of beautiful event spaces to choose from. The finer details really matter when it comes to the perfect party location, so to help you decide, consider the following to ensure your event is well received and enjoyed by all your guests!
Cost
Location – is it accessible?
Date and season
Capacity
Style
Layout
Catering
Décor
Ambiance
Parking
Music and other technical requirements
Lighting
Sending invites
Who are your party people? Pop them on a list! Start big and write down everybody you would possibly invite. Now you have a better look at the big picture, it's time to narrow down your list and match head count to your budget and venue capacity. Once you've finalised your guest list, send out your save-the-dates as soon as possible so people can pop it in their diary well ahead of time. This is especially important if you're celebrating during a busy season such as summer or Christmas.
Entertainment
Not every party needs entertainment. With a well thought out theme, a beautiful venue and the right guest list, your celebrations are sure to leave a lasting impression. But, if you want to really make it a night to remember, some top-notch entertainment is a sure way to do it – think magicians, circus performers, a photo booth and a DJ, the list is endless!
Food and drink
Whether you choose to serve food at your party is entirely up to you, but there are a few things to think about. If you're hosting the kind of party where there will be a lot of drinking, it's a good idea to serve an array of light snacks or desserts to keep your guests well fuelled and avoid the night from getting too messy… You'll also want to consider the time of your party. If you're hosting around lunch or dinner time, your guests are going to be hungry, therefore we recommend serving something a little more substantial.
With the increase in popularity of pimp my prosecco, gin bars and sumptuous cocktails, deciding on whether to provide alcohol or not can be a difficult decision. There are so many options available, so it's important to consider not only your budget, but your party style too. Hosting a sit-down meal? A bottle of wine for each table makes for a lovely touch.  But if you're celebrations are more informal, a welcome drink or two is most certainly enough.
Party décor
One of the best and most memorable ways to throw a great party is through beautiful and carefully thought-out decorations. They will ultimately set the mood and help create the right atmosphere for your guests. But decor is what you make it. If you're hosting an event at a quirky or prestigious venue that already has a fabulous look, you may not need many decorations at all. But if you've chosen a blank canvas, banners, balloons, table décor and lighting may need to be considered. If you've chosen a theme, this part should be easy. But if you need a little more inspiration, Pinterest and Instagram are a great way to collect a host of imagery to get you started!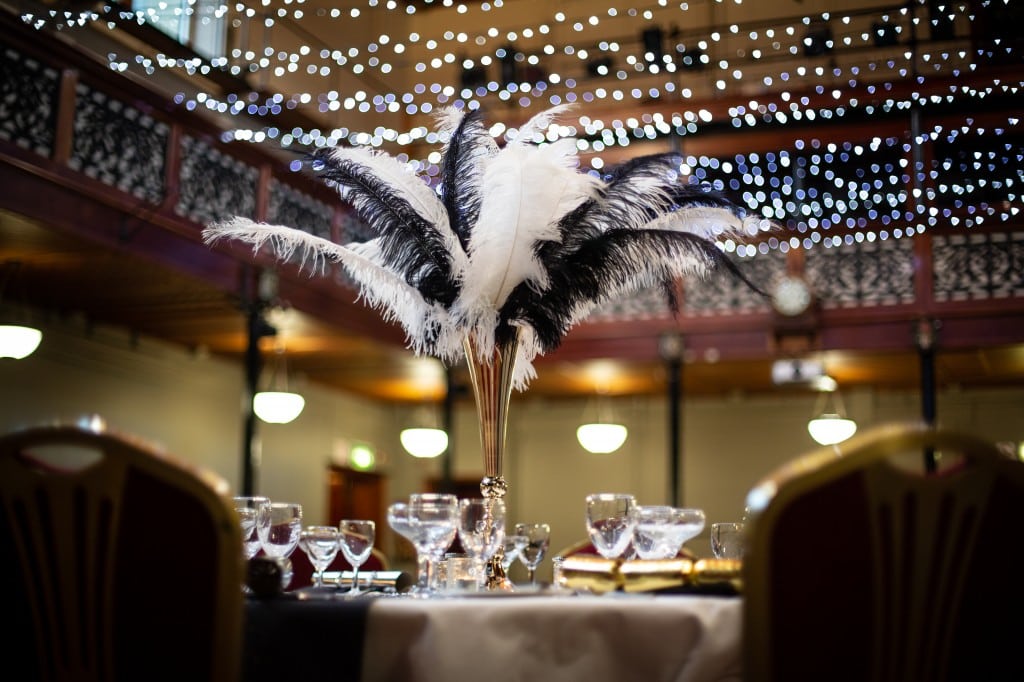 Music
Many people are happy to leave the hard work to the professional DJs, but there are a few savvy party hosts who prefer creating their own playlist or sending a few ideas to the DJ himself. Either of these options are fine, but when it comes to song choices, your guest list will heavily influence the type of music you play. If you are inviting people that are all similar ages it will be pretty easy to come up with a playlist that will reflect the age group, but if you're inviting a mix of people, it's important to cater to all your guests and throw in a few from the charts with a mix of old school classics for good measure.
Planning a birthday party at Salomons Estate
Are you looking for a beautiful venue to hire in Tunbridge Wells? Our stunning Victorian mansion makes for the perfect backdrop for your special day. Set in 36 acres of rolling gardens and situated just two miles outside of Tunbridge Wells, our spectacular range of function rooms retain all the elegance and romance of the Victorian era, accommodating for a range of party sizes. If you'd like to speak to our expert events team who will ensure a personalised service to the very highest of standards, you can email leisuresales@salomons-estate.com