The 1st March marks the date for 'Happy National Employee Appreciation Day'. It is so important that we appreciate our employees every day because they are the foundations of our business. Every individual employee is an asset to the company, and we cannot thank the employees at Salomons Estate enough!
It is vital that every employee feels a valued member of the company and they get the recognition they deserve, whether this is simply just a well done and praise from their management team or possibly something more.
We interviewed our Food & Beverage Supervisor, Charlotte Peterson, here she shares more about her day to day life at Salomons Estate.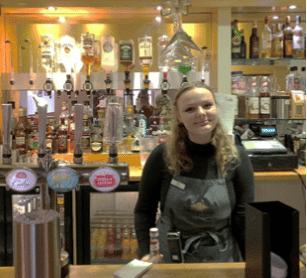 What is your job role? Food and Beverage Supervisor
What time do you wake up? Nice and early at 5:20am- ready to take on the day
Do you start you day with a Tea or a Coffee? Iced coffee, especially now the weather is warming up!
What is the first thing you do when you get to work? Open the bar, ensure everything is well prepared for breakfast service, coffee brewing, pastries fresh out of the oven and we are ready to welcome our lovely guests.
What is your favourite part of your working day? I love working a lunch service, it's always a great, vibrant atmosphere and I love seeing lots of happy customers.
What is the most challenging part of your working day? Waking up so early but it's always made easier when I get to work, I love where I work and the team I work alongside.
How would your team describe you? Funny, hardworking and outgoing!
What make the company special to you? How it adapts to changes so quickly!
What time do you head to bed? Around 10:30ish… if I am lucky!