When it comes to hosting a memorable party, the right decorations can transform a venue from ordinary to extraordinary. Whether it's a birthday celebration, wedding reception, anniversary, kids party or festive occasion, creating an inviting and visually appealing ambience is essential to set the tone for the event.
In this blog, our award-winning event coordinators share practical tips and creative ideas on how to decorate a venue for your party in Tunbridge Wells, turning it into an unforgettable space your guests will love.
1. CHOOSING YOUR THEME
The first step to creating a stunning party venue in Tunbridge Wells is selecting the perfect theme. This decision will guide all your decoration choices, from colours and patterns to specific decorative elements. Consider the occasion and your guests' preferences while picking a theme that resonates with the spirit of the celebration.
Popular party themes to consider include:
Masquerade ball
Festival
Hollywood glam
Casino
Luxe gold
Boho-chic
Black tie
All white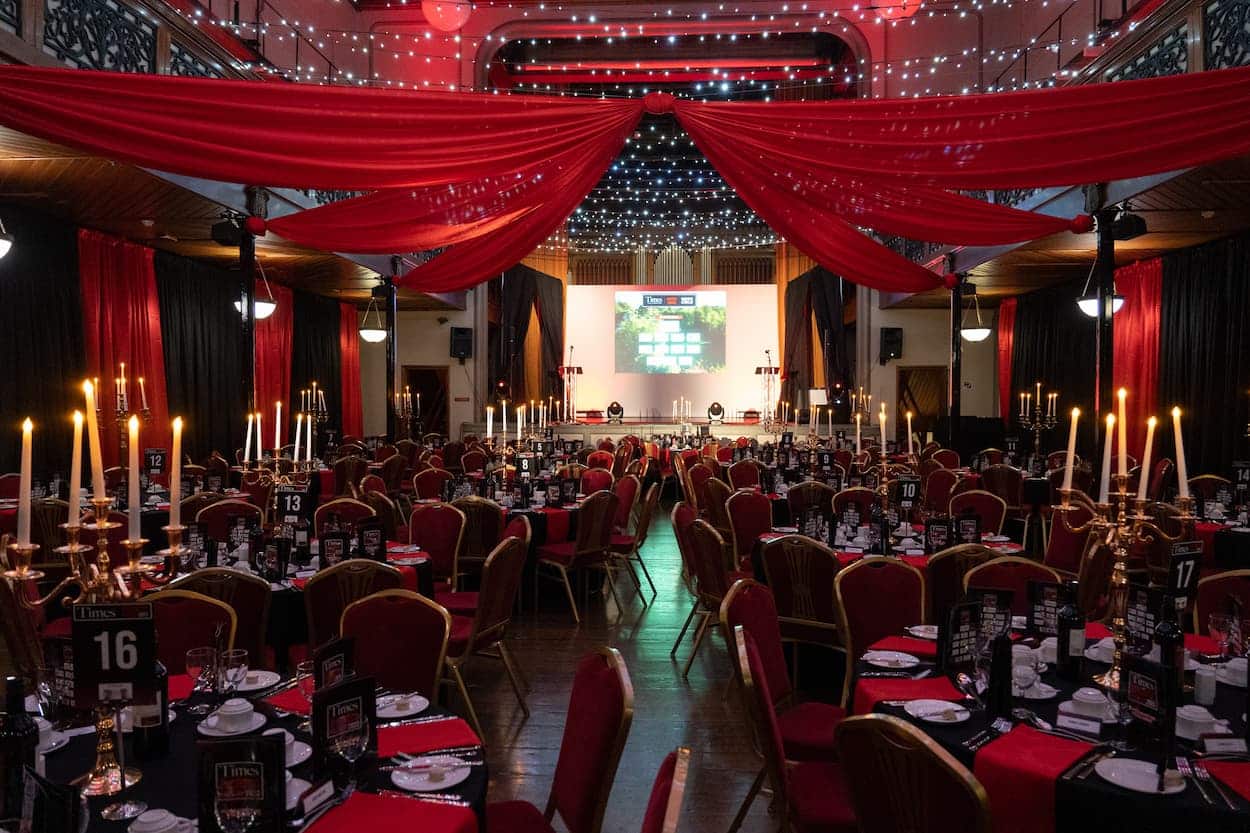 2. LIGHTING
Lighting plays a crucial role in creating the desired ambience. Utilise a combination of lighting elements, such as string lights, lanterns, chandeliers, and candles, to add warmth and charm to your venue. Dim the lights for an intimate setting during dinner or set up colourful LED lights for a dance floor that comes alive at night. Don't underestimate the power of lighting; it can completely transform the mood of the party!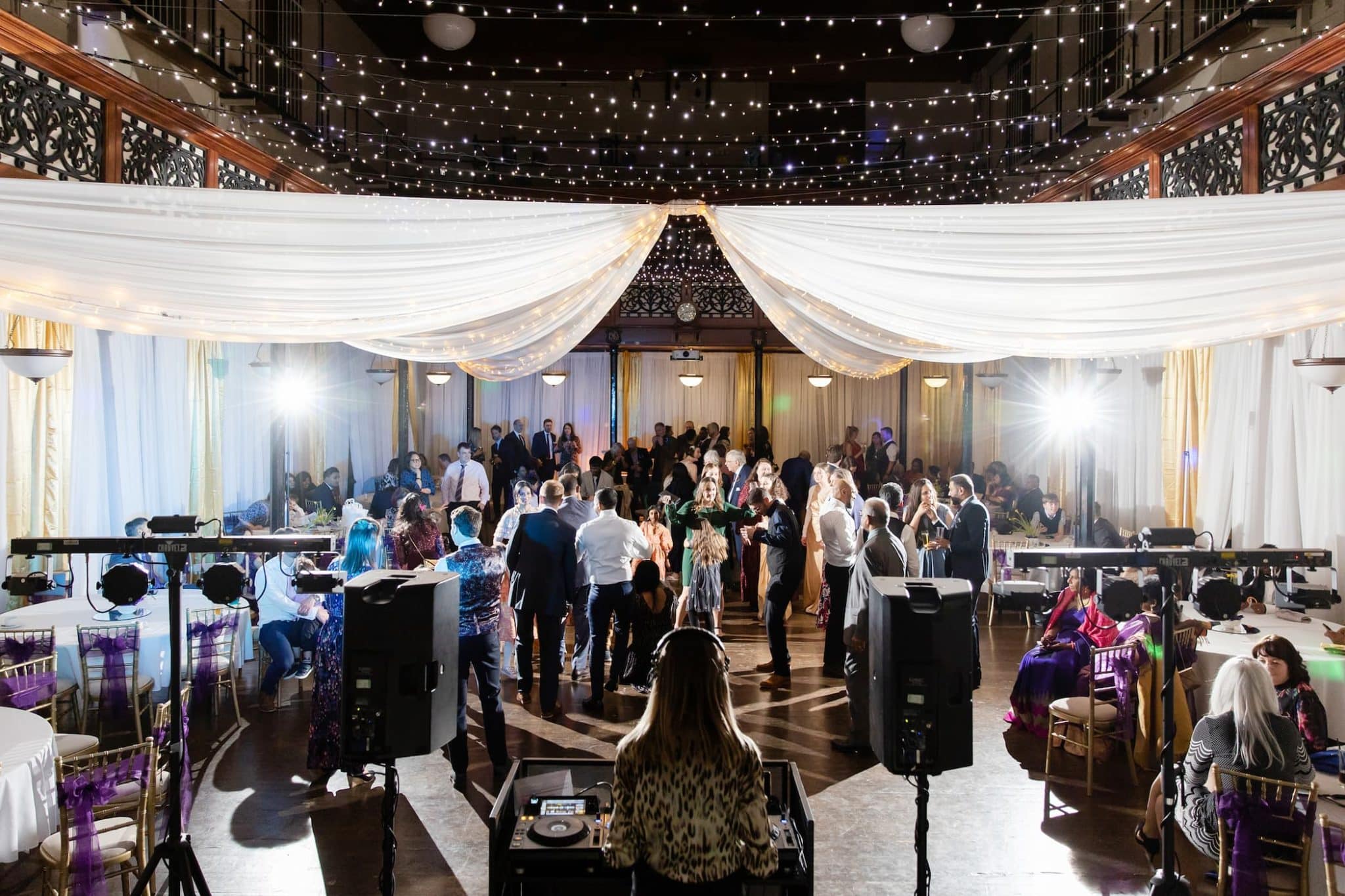 3. CENTREPIECES
Centrepieces are the focal points of party tables and can elevate the overall décor significantly. Depending on your theme, choose centrepieces that complement the ambience and add a touch of elegance. For a black-tie party or Hollywood themed gala, why not try combining tall candelabras with smaller tealights. By mixing and matching different heights, you'll create an eye-catching arrangement that will surely impress your guests. As an alternative, you can also experiment with vases filled with blooming flowers for a boho-chic themed party!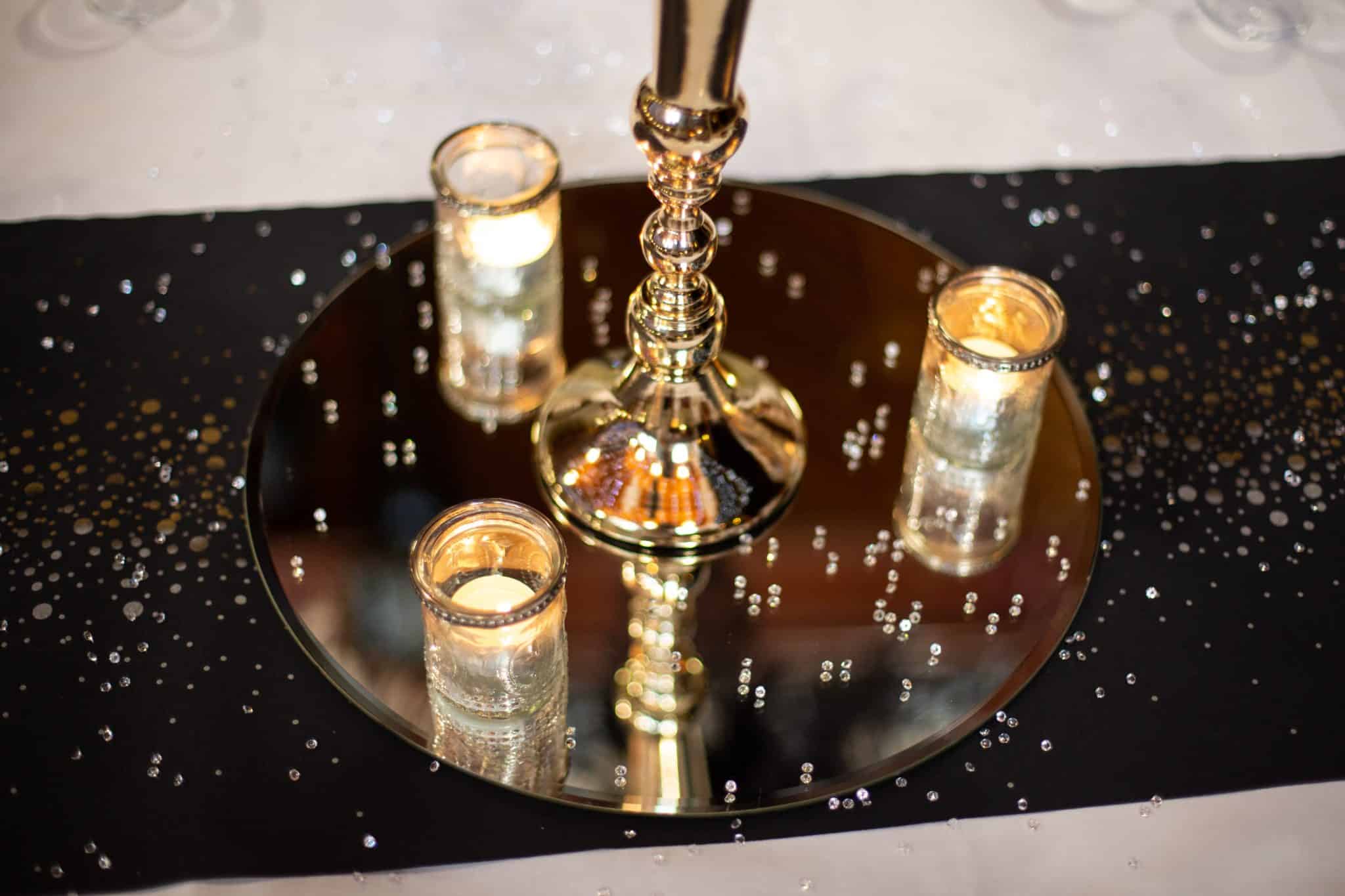 4. BALLOONS, STREAMERS, AND BANNERS
Balloons, streamers, and banners are timeless decorative items that never fail to add a special touch to any party venue. These decorations can be cost-effective and versatile, allowing you to experiment with colours and styles. Create balloon arches, streamer backdrops, and custom banners featuring the guest of honour's name or a celebratory message. They brighten up the space and make for great photo opportunities!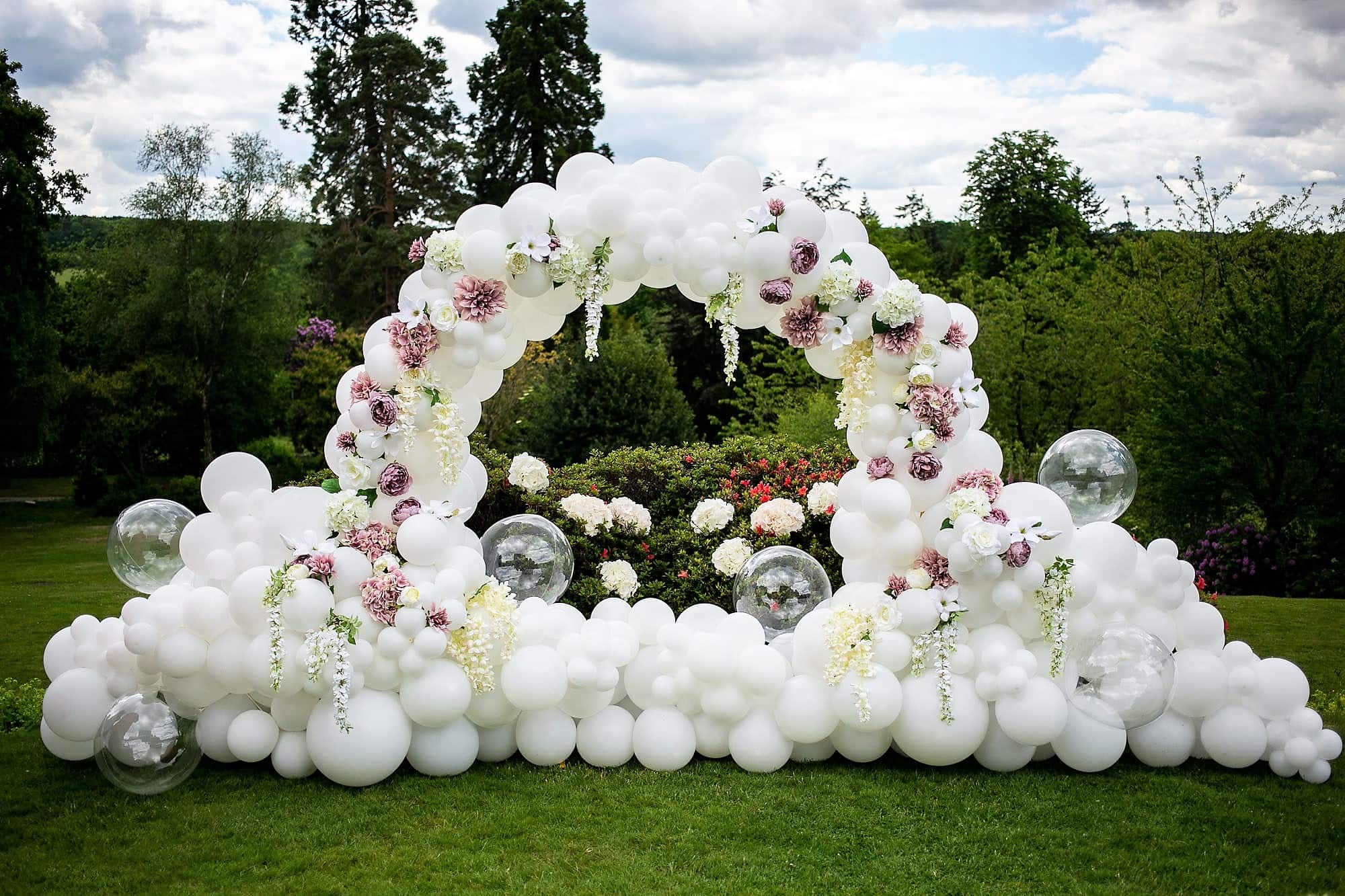 5. TABLE SETTINGS
Well-designed table settings contribute to the overall ambience and guest experience. Choose tablecloths, napkins, and chair covers that match your theme and colour scheme. For a more personalised touch, consider adding place cards with guests' names or small party favours as part of the table setting. Colour-coordinated dinnerware, glassware, and cutlery can also add a touch of style to the celebration.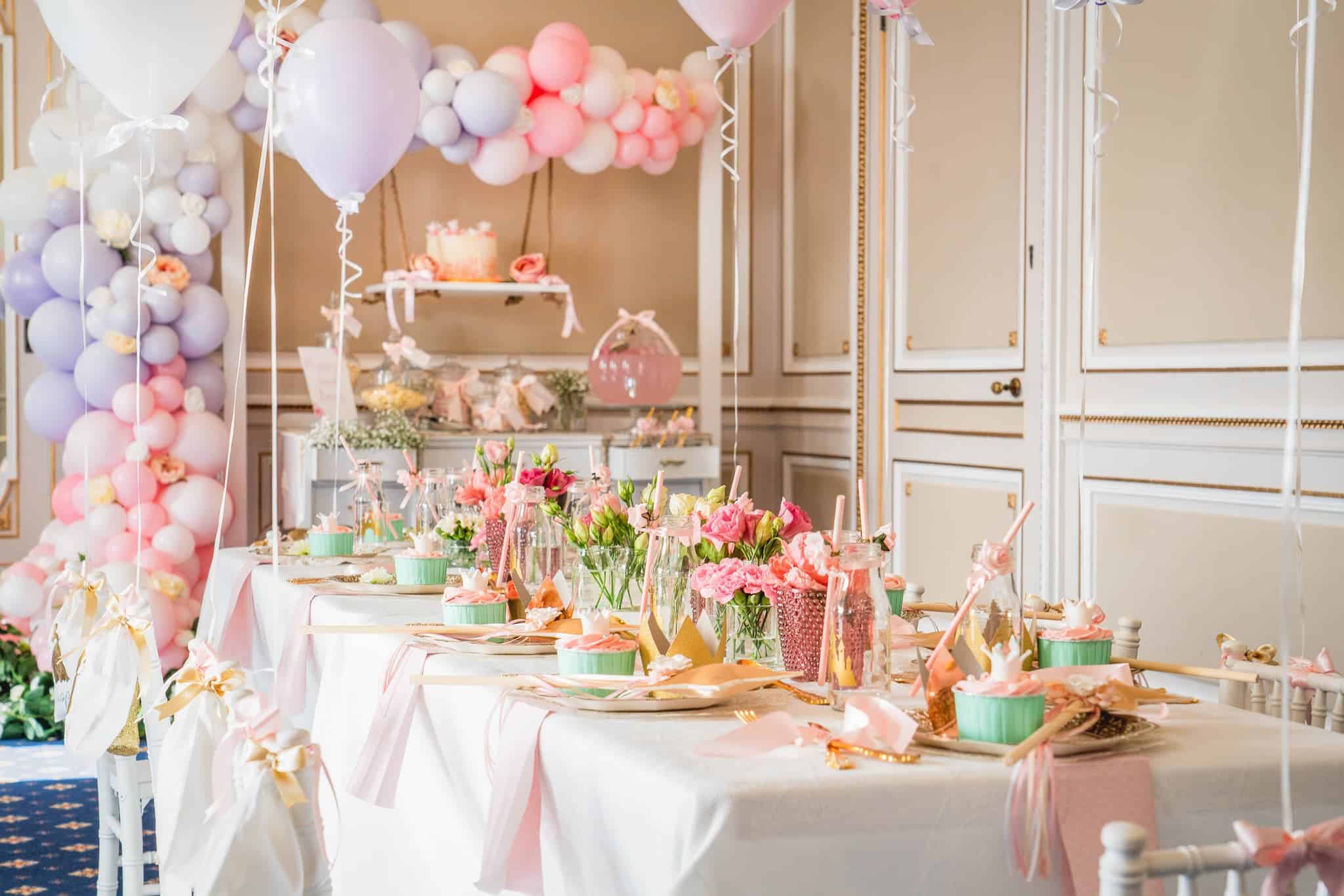 6. PARTY PROPS
Incorporating props and decorative extras that align with your chosen theme can create a truly unique event. Sweet carts, doughnut walls and cupcake stands are extremely versatile and make great additions to children's birthdays, festival-themed parties and even wedding receptions! Be creative, have fun and remember to reflect your theme when choosing your props.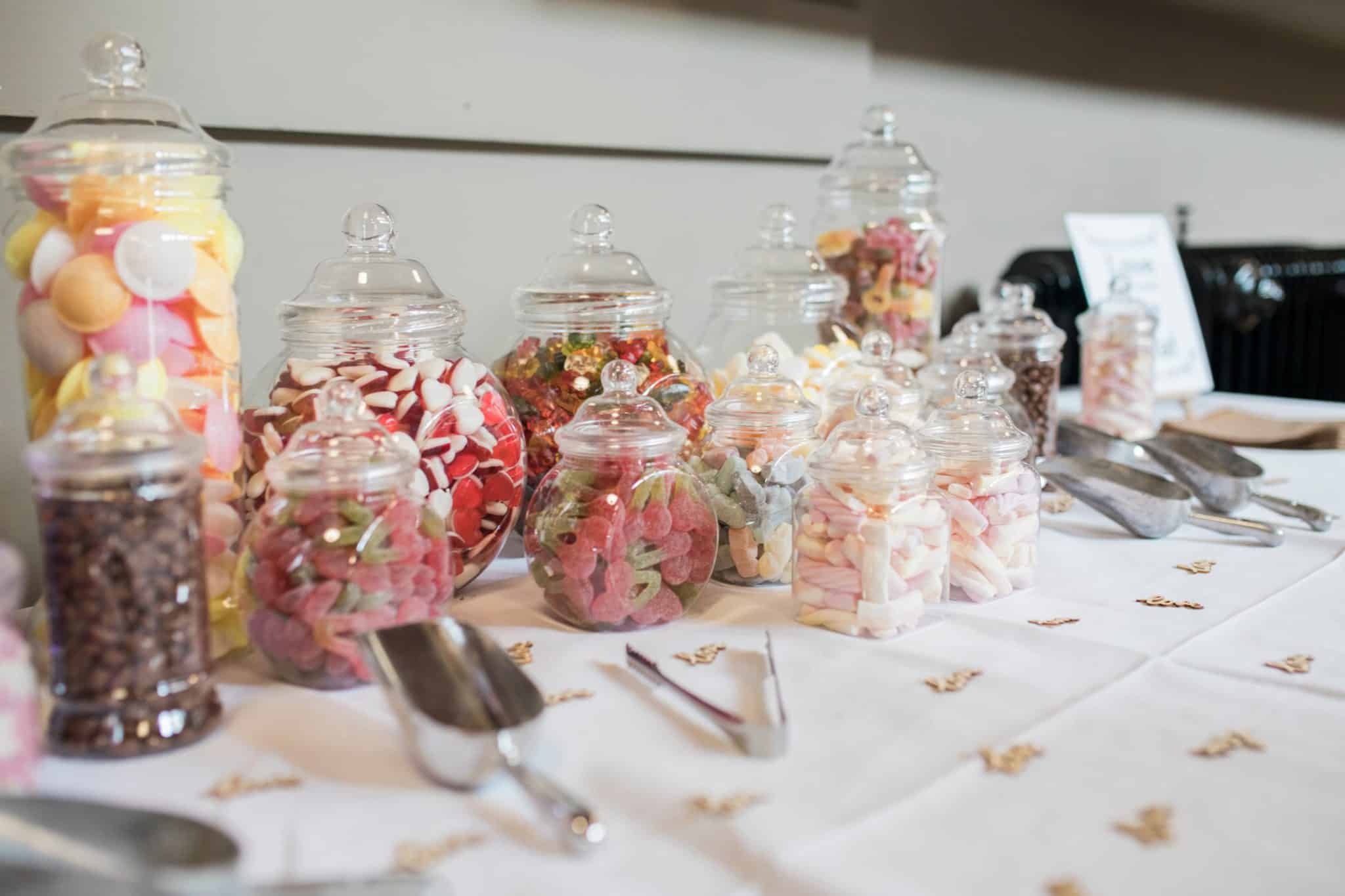 7. PERSONALISED TOUCHES
Personalise the décor to make your party venue extra special. Consider creating photo collages with memorable moments of the guest of honour or display fun facts and trivia about the occasion or the couple at a wedding reception. Custom signage also adds a classy touch to the décor, making guests feel more involved in the celebration!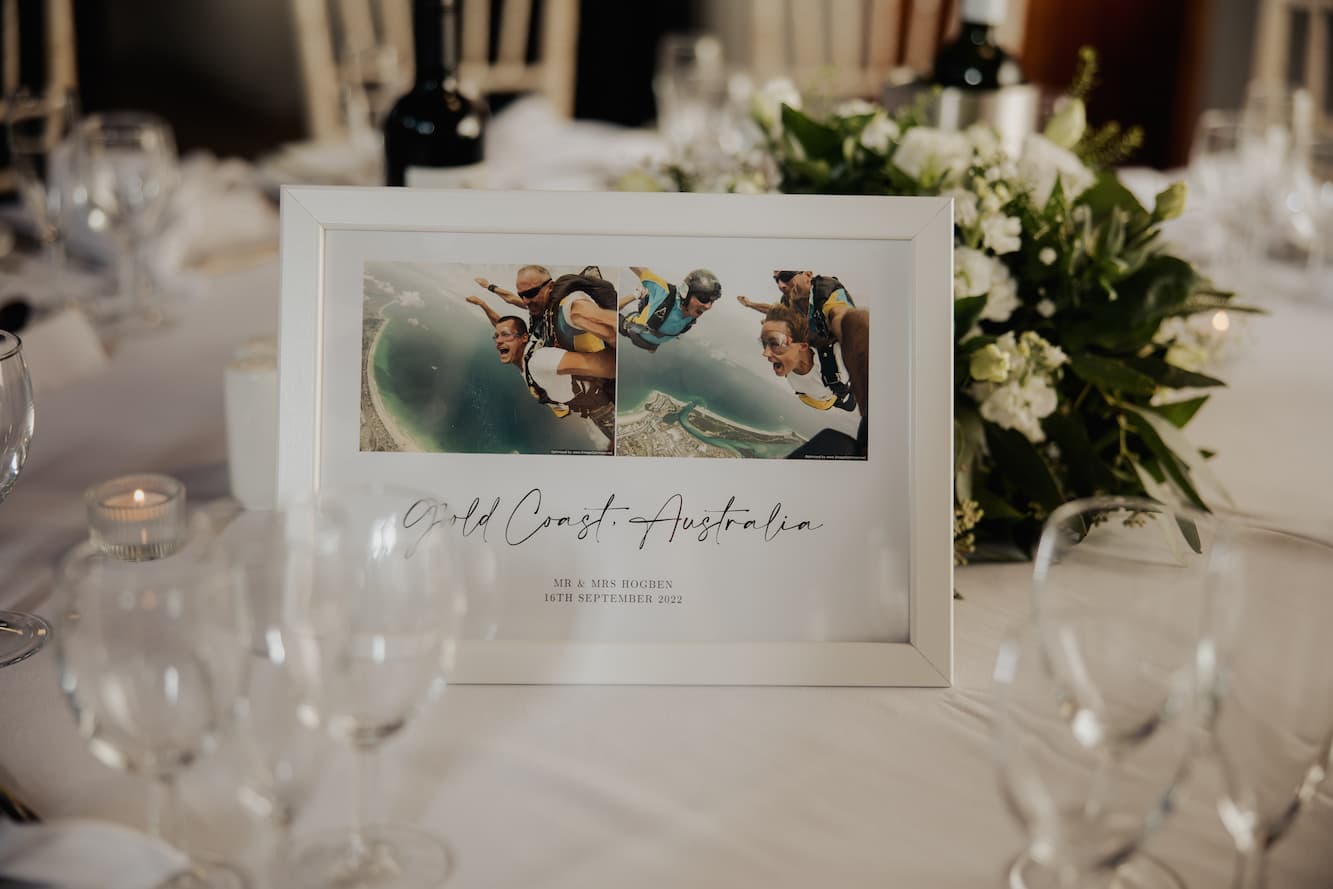 Decorating a venue for a party in Tunbridge Wells requires careful planning and lots of creativity. From selecting the perfect theme to incorporating personalised touches, each aspect contributes to the overall ambience and party guest experience. By following these tips and ideas, you can transform any venue into a breathtaking space that sets the stage for an unforgettable celebration!
PARTIES AND EVENTS AT SALOMONS ESTATE
Celebrate your next special occasion at our stunning party venue in Tunbridge Wells. Our Grade II listed manor house and 36-acre grounds have been the backdrop for numerous unforgettable parties and events – from grand galas to chic soirees, we've witnessed them all!
What sets us apart is our exceptional, award-winning events team, ready to cater to your every need. Whether you arrive with a scrapbook of venue decoration ideas and your preferred suppliers in mind or seek the expertise of our well-connected event coordinators, we guarantee an extraordinary event at Salomons Estate, regardless of the occasion!
Want to find out more? Get in touch!