Congratulations on your engagement! Planning a wedding can be an exciting and joyful experience, but it can also be overwhelming if you're not organised. That's where this essential wedding planning checklist from our expert events team at Salomons Estate comes in!
In this step-by-step guide, we'll walk you through the key aspects of wedding planning, from setting the date and budget to choosing the venue and suppliers. With this comprehensive checklist, you'll have everything you need to plan your dream wedding with ease. So, let's dive in and make your special day truly unforgettable!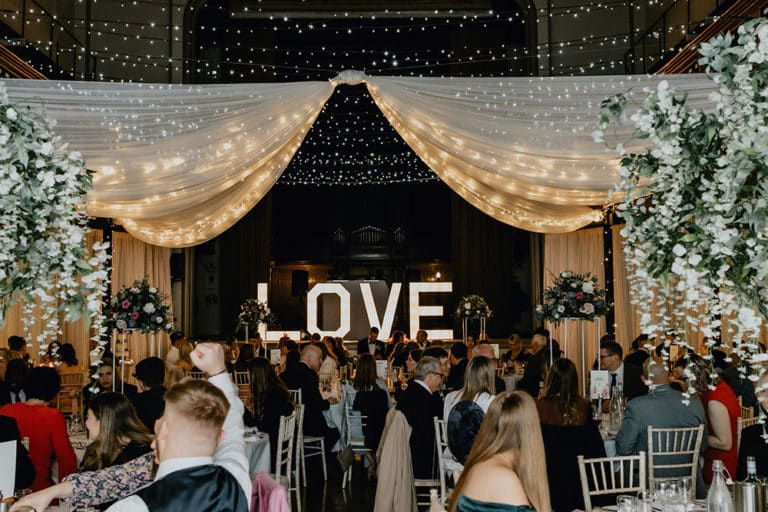 1. Setting the Date and Budget
The first step in planning your wedding is to set the date and establish a budget. These two factors will serve as the foundation for all your wedding-related decisions…
Choosing the Perfect Wedding Date
Selecting a wedding date is a deeply personal decision. Consider factors such as the season, availability of your preferred venue, and whether there are any significant dates or anniversaries you'd like to tie the knot on. Remember, the more flexible you are with your date, the easier it will be to find the perfect venue and suppliers.
Establishing Your Wedding Budget
Before you dive into the planning process, it's crucial to determine your wedding budget. Take into account your financial situation, any contributions from family members, and how much you're willing to spend on each aspect of your wedding. Be realistic and consider prioritising the elements that matter most to you as a couple.
Top Tip: Our wedding coordinators advise you should (roughly) allocate:
•
40% of your budget to your venue and catering
•
20% towards music, flowers, and décor
•
20% towards wedding attire
•
10% towards photography
•
10% towards favours, stationary, and the cake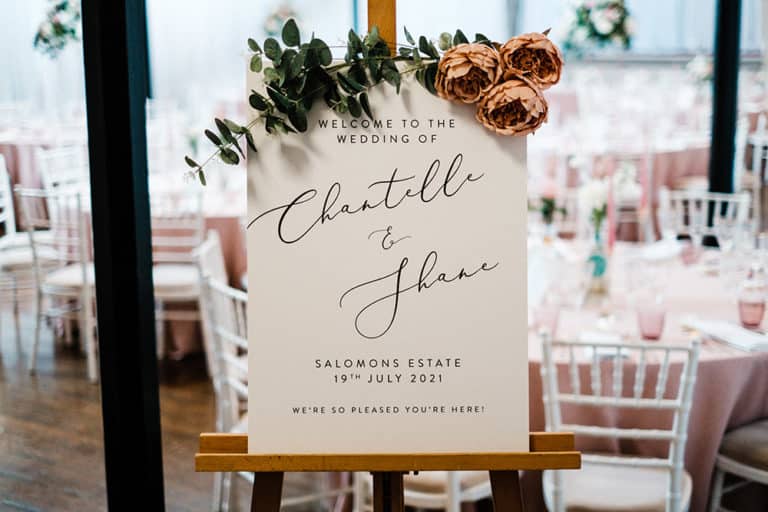 2. Creating the Guest List
Your guest list plays a significant role in shaping the overall size and atmosphere of your wedding. Whether you're planning an intimate gathering or a grand celebration, here's how you can create a guest list that reflects your vision.
Determine Your Ideal Wedding Size
Think about the kind of wedding experience you want to create. Do you envision a small and intimate soiree or are you aiming for a larger celebration with a grand guest list? At Salomons Estate, we can accommodate ceremonies and receptions for 65 guests, up to 230!
Prioritise and Categorise Guests
To start building your guest list, create different categories such as immediate family, extended family, close friends, colleagues, etc. This will help you prioritise your invites based on the level of closeness and significance of each relationship.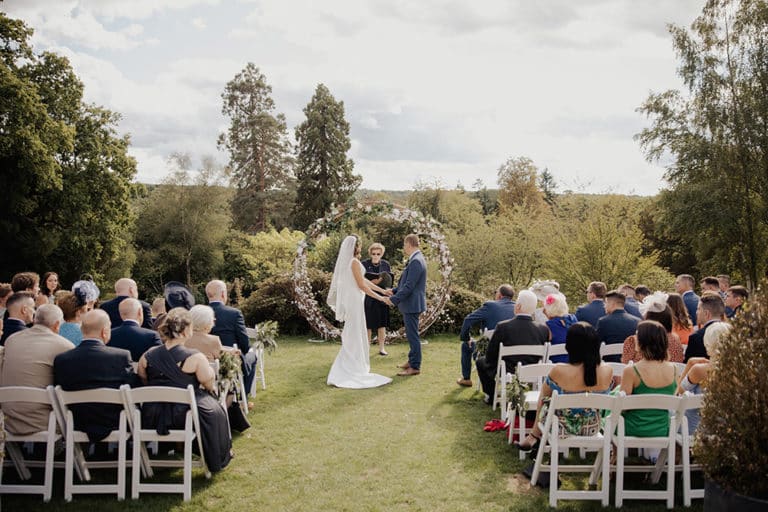 3. Choosing the Venue and Suppliers
The wedding venue and suppliers you choose will set the stage for your special day. Take your time to research, visit, and compare options before making your final decisions.
Finding the Perfect Wedding Venue
Your wedding venue should align with your vision and accommodate your desired guest count. Here's how to find the perfect setting for your big day:
1. Read reviews and listen to recommendations. You'll want your wedding day to run smoothly, so who better to hear it from than past brides and grooms?
2. Visit your venue at least two or three times before you make a final decision. Take your time, ask questions, and envision how the space will fit your wedding theme because your venue will ultimately affect every other decision you'll make!
3. Ensure the venue you choose fits within your allocated budget. Remember to account for any additional costs, such as catering.
Choosing Reliable Wedding Suppliers
From photographers to florists, selecting trustworthy and talented wedding suppliers is essential to bringing your wedding vision to life! At Salomons Estate, we have a trusted list of recommended suppliers for complete peace of mind. Of course, you can use your own, but make sure you follow these steps to hire the right professionals:
1. Research and compare: Look for suppliers within your budget and preferred style. Read reviews, view portfolios, and compare quotes to make an informed decision.
2. Schedule meetings or consultations: Reach out to your shortlisted suppliers and arrange meetings to discuss your requirements, ask questions, and assess their expertise.
3. Check availability: Ensure your preferred suppliers are available on your chosen wedding date. It's advisable to book them well in advance
Planning your dream wedding at Salomons Estate
Planning your dream wedding becomes effortless with Salomons Estate's comprehensive step-by-step guide and checklist. Whether you're armed with a scrapbook full of ideas or need inspiration from the experts, our dedicated team of wedding coordinators are here toprovide advice and assist you in whichever way you desire, ensuring you have all the tools and knowledge to navigate the planning process smoothly.
So, remember, start by setting a realistic budget, curate a thoughtful guest list, and select a venue and suppliers that align with your vision. If Salomons Estate fits the bill, why not get in touch? We're ready and waiting to help plan your dream wedding.