As we know these past couple of years have not been the easiest for all of us. Christmas last year was very restricted, and the chances are you didn't get to experience all the festive cheer that you were hoping for. If you're sitting in your lounge now, while the kids are at school and you are thinking, 'how can I make this Christmas special, magical, and exciting' but are completely clueless, fear not, because we are going to give you 12 ideas to do on the countdown to Christmas.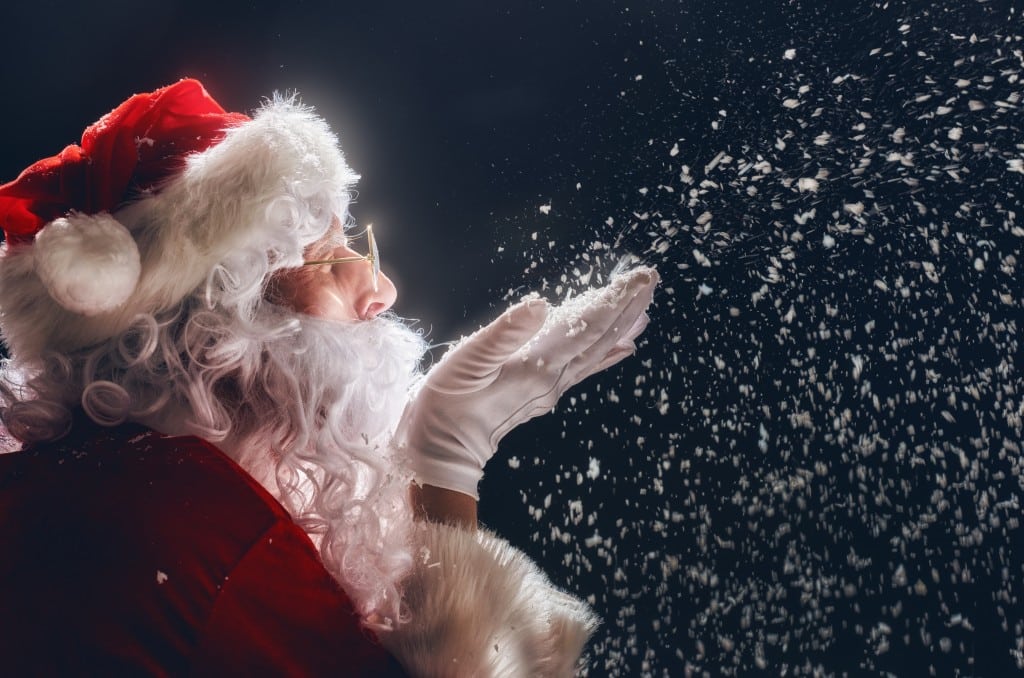 On the first day of Christmas, my true love gave to me… Christmas lights! You can't start Christmas without those twinkling lights that cover the town and light up the trees. One of the best things about Christmas is going to watch the lights be turned on in your local town, it's a simple but cosy tradition that everyone needs to experience. This year, Royal Tunbridge Wells is turning on the lights on 14th November 2021. Grab your layers and loved ones and watch Tunbridge Wells light up.
The Second Day of Christmas brings you ice skating. Gliding around on the ice with Christmas music playing in the background, feeling the brisk air on your cheeks and nose. Sounds perfect right? Calverley Park has a beautiful open-air ice rink set up every year. It's a repeating tradition to go along to skate or even just grab a hot chocolate, with marshmallows and watch. It's the perfect activity to get you in the Christmas spirit.
Day 3 is time for the Christmas Tree! Real or fake, a Christmas tree is essential. If you have a fake tree that's fine you can get those decorations started. However, if you are looking for the real deal with that perfect smell, then head to Wilderness Wood where you can pick your own. Walk through those beautiful scenic woods and take it all in. Even if you prefer a fake tree, you can go along to wilderness wood for a walk and a coffee. It's a fun day out, with or without the tree!
On the fourth day of Christmas, my true love gave to me…gingerbread! You don't have to go out every day to enjoy the best Christmas, you can stay home and make the perfect Christmas treats. Gingerbread is the most Christmassy treat there is, the smell of the cookies baking in the oven, the decorating with the kids and you can do it all in your cosiest pj's from home.
Day 5 brings you green rings… and by that, we mean Christmas wreaths why not try your hand at making wreaths this Christmas. The Bloom Foundry in Tunbridge Wells is a popular florist that is hosting wreath making classes this Christmas.
Garden Centres are one of the most festive places to be around Christmas. Filled with Christmas lights, Santa's Grotto and all the decorations you could possibly need. There is plenty of magical garden centres in and around the Kent area that you should visit this festive season.
Now, on the seventh day of Christmas, we are thinking about the magical Christmas markets. If you're wanting to venture to a quaint little market but, don't want to have to travel longer than 30 minutes with excited little elves in the car. Take either a stroll or a short drive to the famous Pantiles for their Christmas market. They will be setting out their festive fair on weekends (10 am to 4 pm) from 4th to 19th December.
On the eighth day of Christmas, my true love sent to me…Christmas theatre shows! Tunbridge Wells is known for their Assembly Hall shows and this Christmas they will not disappoint. If you're a lover of the traditional shows that bring the family together then why not book to go and watch Snow White and the seven dwarfs at the assembly hall running from the 17th of December to 3rd January, you have plenty of time to watch this magical show around Christmas.
Christmas would not be Christmas without going to Santa's grotto and meeting the big guy himself. Santas Grotto at Salomons Estate is the perfect magical place to bring the little ones running from 19th – 23rd you have plenty of time to write your wish lists and come say hello to Father Christmas. Click to Book
We are nearly at the end of our twelve days of Christmas. It's day 10, lets mellow down the festivities and think about the things you can do as a family that just requires yourself, some walking boots, and the family. Kent has plenty of walks you can venture on that are free and you don't have to leave your furry friends at home. Why not stroll around the beautiful 36-acre gardens of Salomons Estate, you can take in the beautiful views and even have a pit stop in our dining room. Maybe you're thinking of walking somewhere a little more hardcore then why not explore Bewl water there are just over 12 miles of walking you can do so If you're feeling extra adventurous try walking around Bewl for a family day out and then stop at The Waterfront café for a cosy hot chocolate. Take a look at Salomons Website or Take a look at Bewls website. 
On the eleventh day, we met Santa! Yes, that's right this Christmas there are lots of opportunities to meet the big man himself. One Warwick Park has lots in store when meeting Father Christmas, even breakfast with the big fella. This is the perfect opportunity to get the little ones excited for the big day and give them the perfect opportunity to write the wish lists, and you the perfect opportunity to relax (with a glass of wine).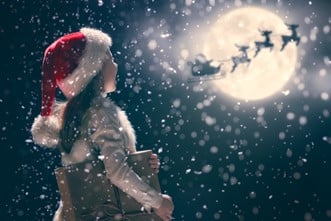 On the twelfth day of Christmas, my true love gave to me…All the festive cheer. Christmas is about taking the time to be with loved ones. It's great to do all the festive activities with the family and experience every festivity there is but what's more important is taking a moment to appreciate those loved ones around you. Festive cheer is about celebrating those special moments around you and showing your family your love for them. So this year whether you do venture out to one of the many festivities listed above or if you stay at home in your pj's making gingerbread (or even by them and just decorate) do Christmas your way and enjoy it.